FLEXIBLE, HIGH POWER LED LIGHTING FOR THE RAIL INDUSTRY
PORTABLE & MOBILE HIGH POWER LED RAIL LIGHTING
Ritelite's portable and mobile lighting products have been designed to meet the requirements of the Rail Industry. Ritelite has over 30 years experience of supplying the Rail Industry and is a RISQS verified supplier for portable lighting and other utilities products. The unmatched level of experience and depth of resources Ritelite brings to the Rail Industry has been driven by meeting the industries challenging working requirements.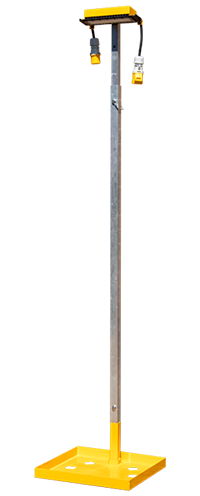 ProLink Beam Control
The Ritelite ProLink Beam Control LED linkable flood light system is a versatile track light compatible with existing 110V generator lighting systems that has been designed to offer ultra efficient, highly focused LED light evenly along any track or around any perimeter. Compact, lightweight and built for the tough environments of rail and construction the ProLink lights can be linked together to run from either a diesel generator or a Ritelite Rite-Power battery Generator. With all light focused where it is needed the ProLink lights has a lower carbon footprint, produces less light pollution and uses 33% of the power needed for equivalent fluorescent lighting.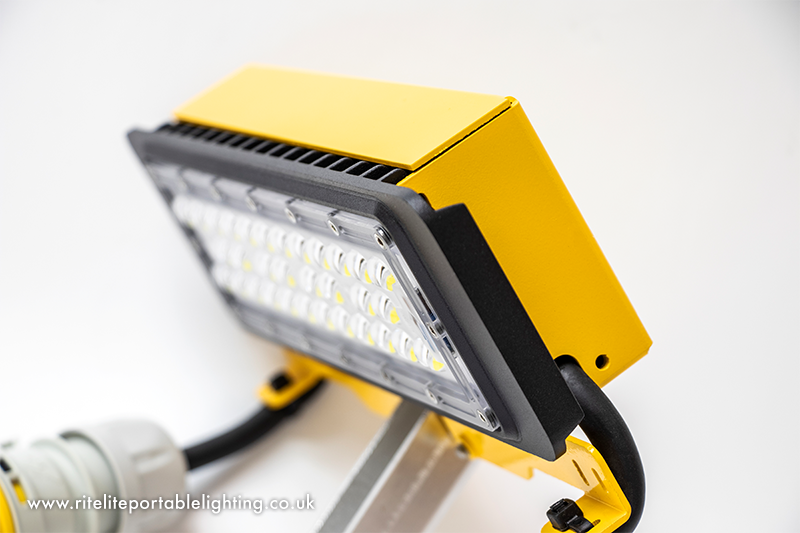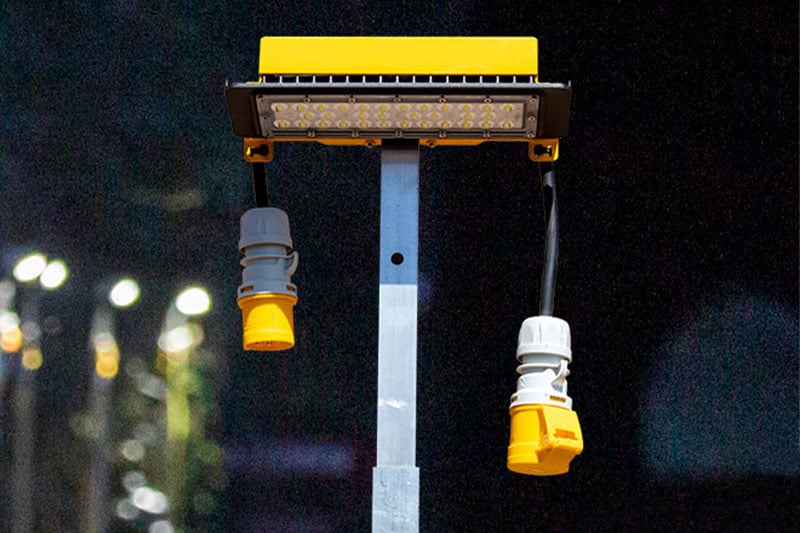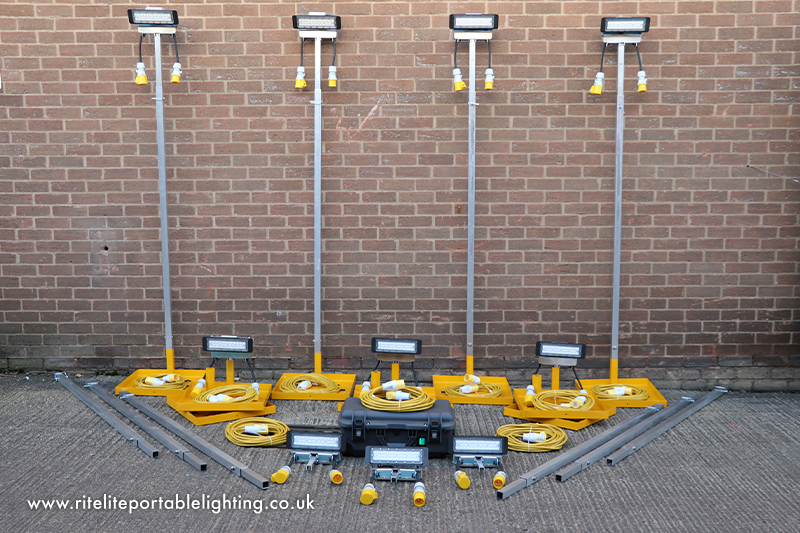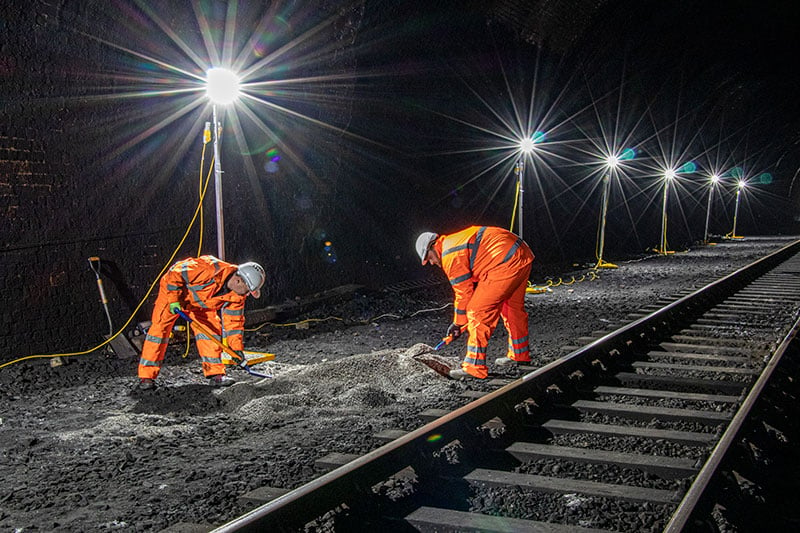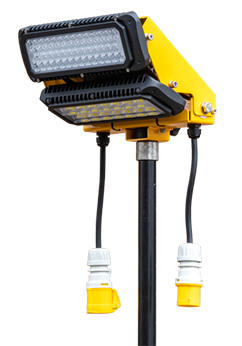 K21
Advanced beam control optics for optimised light spread
High levels of uniformity and no dark spots
Minimal light spill / pollution
Beam control prevents light being wasted and spilt where not wanted
Maximum efficiency achieved
Only 220W of power
Compact low weight
Twin element hybrid optics
Configurable to single or twin mounting
Magnet mounting / Pole / Fence mounting options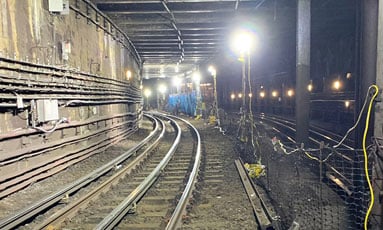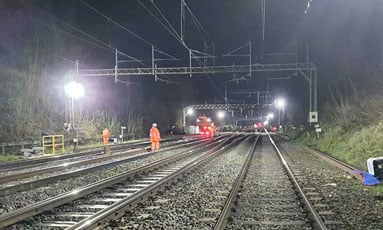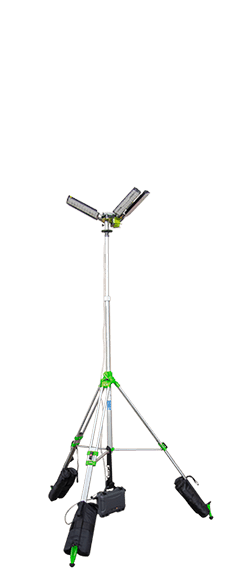 K45 360 Lite & Ultra-Lite
An Ultra Lightweight, Portable, High Power LED, Multi-Function Area lighting system
The K45 Lite & Ultra-Lite products provide unrivalled and optimised illumination of any work site or event in a flexible, affordable package that is lightweight and split into easy to carry modules. Providing up to 85,000 total lumens of high power LED dimmable light the K45 lite incorporates Ritelite's industry leading triple head design enabling both directional or 360 degree head deployment. Three light head options are available to meet all weight, cost and illumination requirements.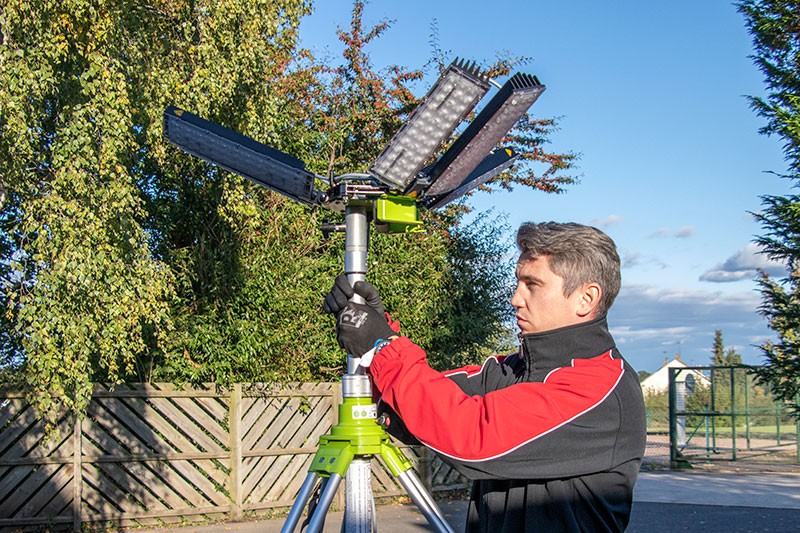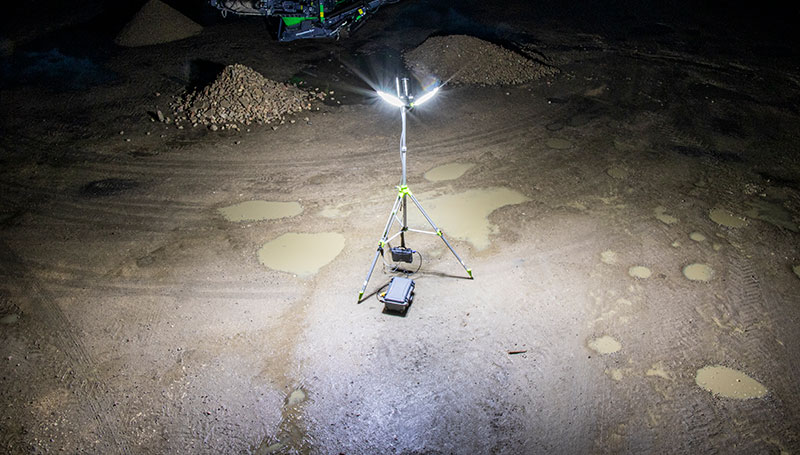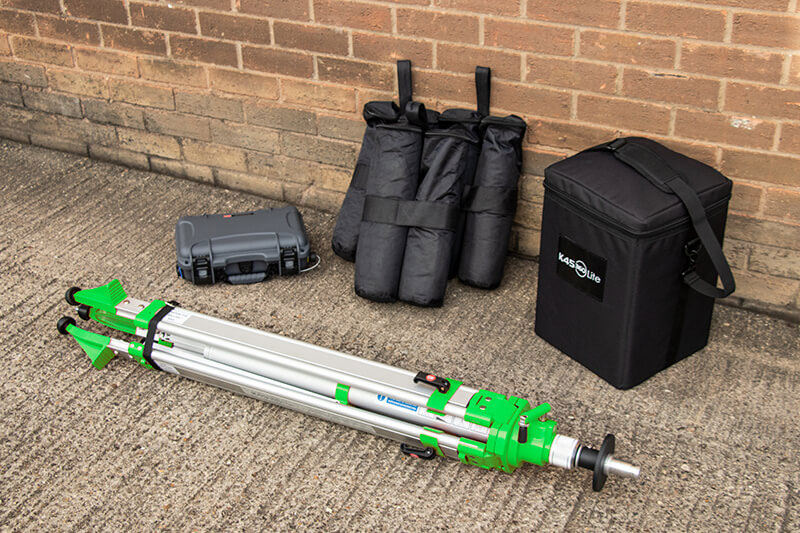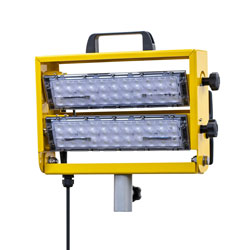 K20 Power Head Dual Beam
The K20 Power Head Dual Beam is the ideal lighting solution for many temporary lighting applications. It has a unique bi-directional light head to floodlight in one or two directions. Suitable for use in construction or industrial applications for indoor or outdoor use, the K20 Power Head can be both mains or generator powered, is simple and safe to operate and will fit a variety of tripods. The K20 Daisy Chain model enables multiple units to be run together from a single power source.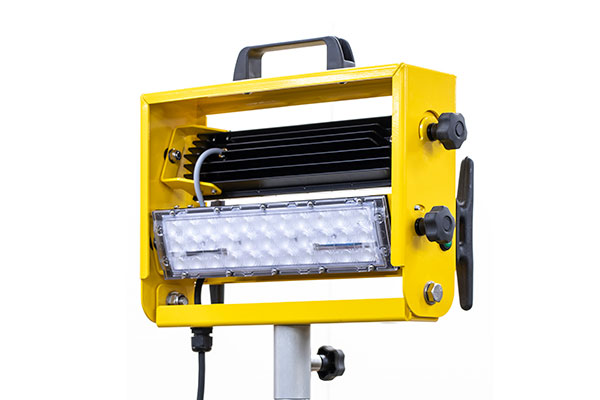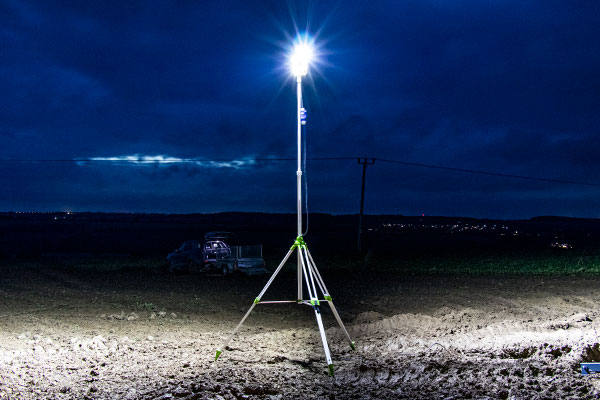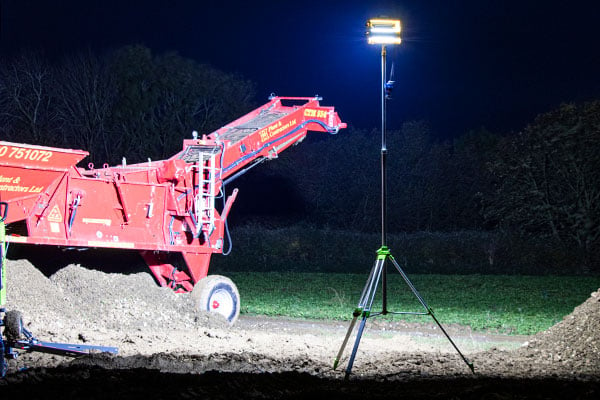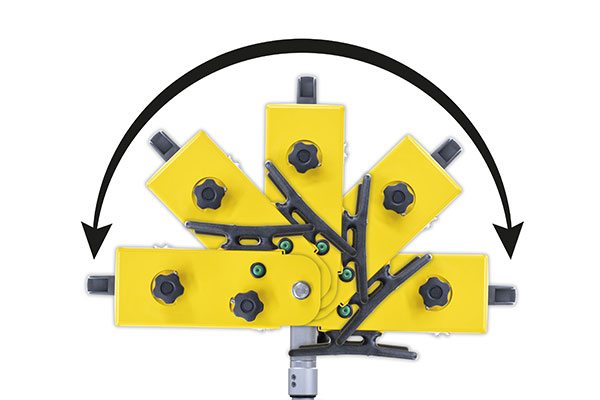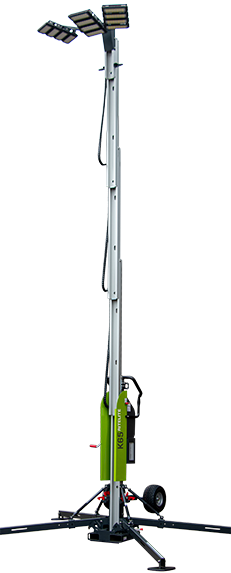 K50 & K65 Quad Pod Large Area Mobile Lighting Tower
A high power mobile outdoor LED floodlighting solution for rail network
The K50 & K65 Quad Pod large area mobile lighting towers are designed for use on construction sites, the rail network and other utilities applications where mobile portable temporary lighting is required. The Quad Pod K50 & K65 are compact to store and transport and feature a rapid one person deployment system, reducing handling and set up / break down times to a minimum. The K50 extends to a maximum 5m height and the K65 to 6.5m height.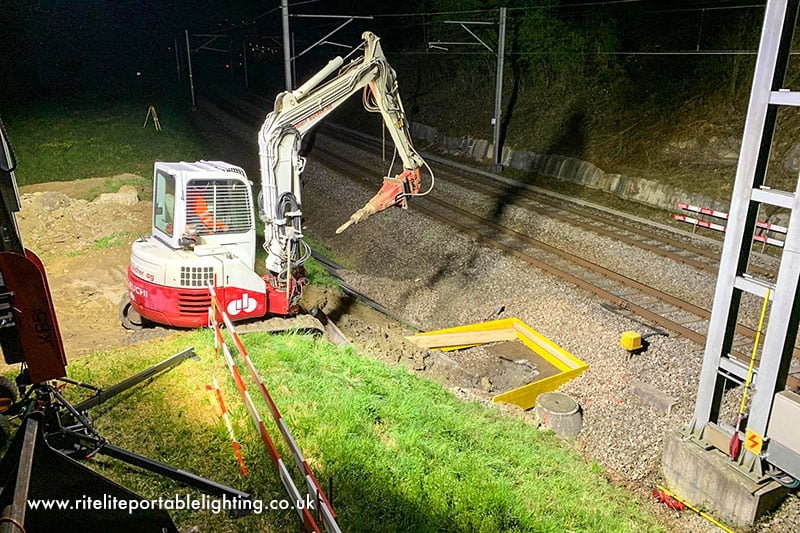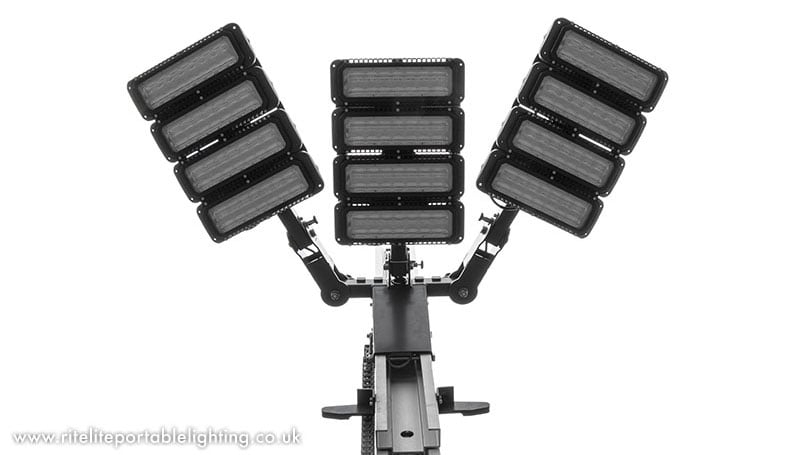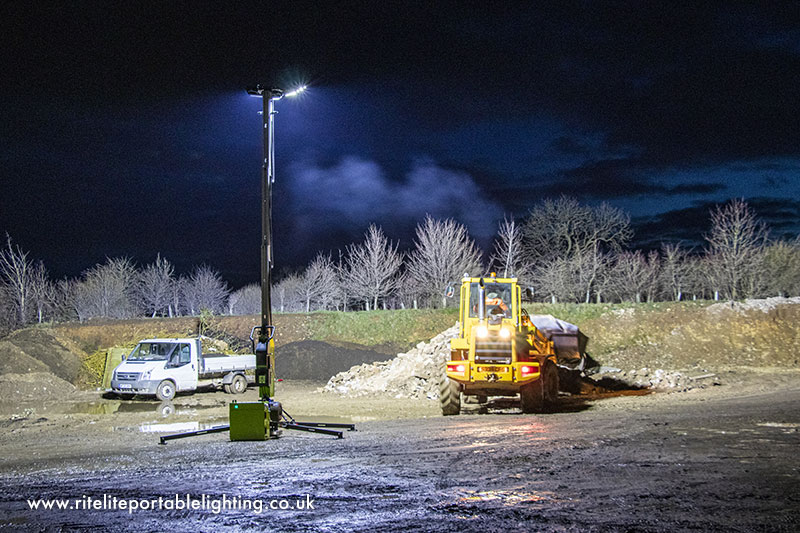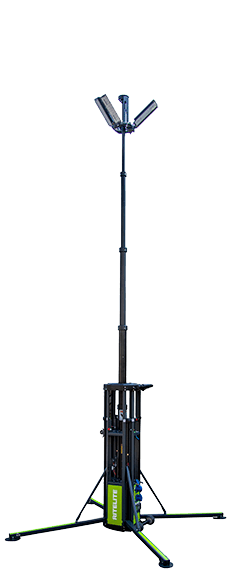 K45 360 Mobile Area Light
A Professional, Compact, High Power LED, Multi-Function Mobile Area Lighting System.
The K45 is a flexible, affordable lighting solution for a multitude of lighting applications where floodlighting is required and is a unique mobile floodlight for the Rail Industry. With a working height of 4.5m the K45 changes the rules of how you an effectively and efficiently deploy lighting around a worksite or event. It is compact enough to fit multiple units in the back of a car or van and lightweight enough for one person to set up whilst being robust enough to use in any application.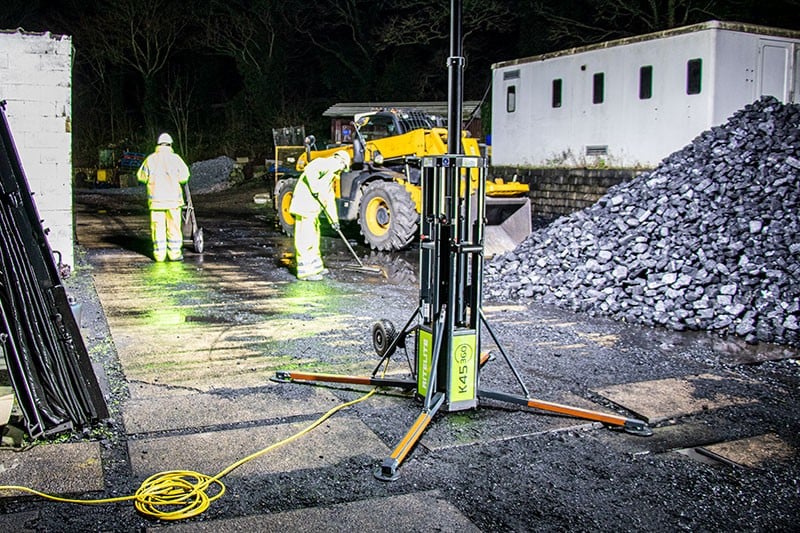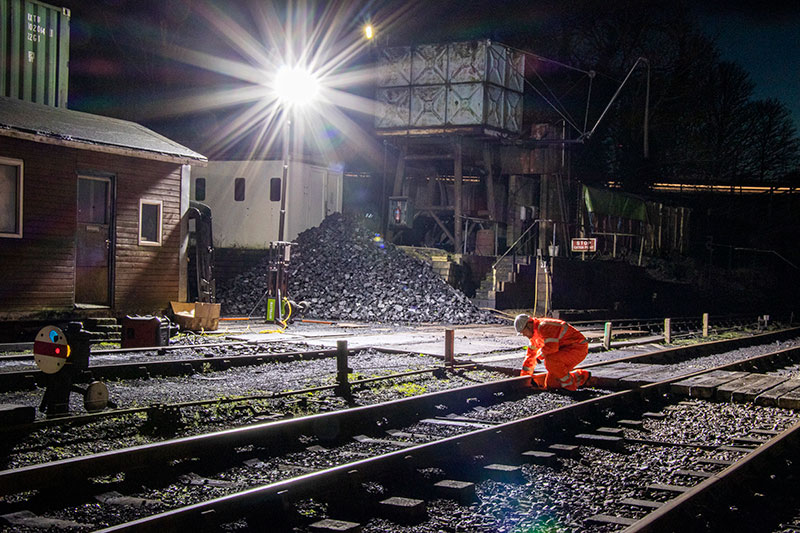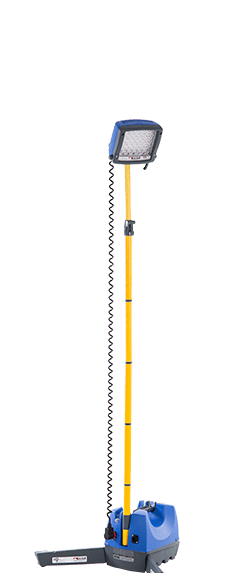 Ritelite K9 Portable Worklight
A Portable LED Worklight that gives ultimate power, control and performance
The K9 30 LED is a versatile and portable LED torch / worklight system designed for use in many applications in the Rail Industry including patrol, inspection and emergency repairs as well as night time working. It can be used as a handheld work light or extended up to 1.8m as an area floodlight with its inbuilt tripod system without any additional equipment required. The K9 30 LED Portable worklight's design represents the latest technology in LED portable lighting and is designed to be virtually maintenance free and robust enough to deal with the rigours of the harsh work environment of the Rail Industry.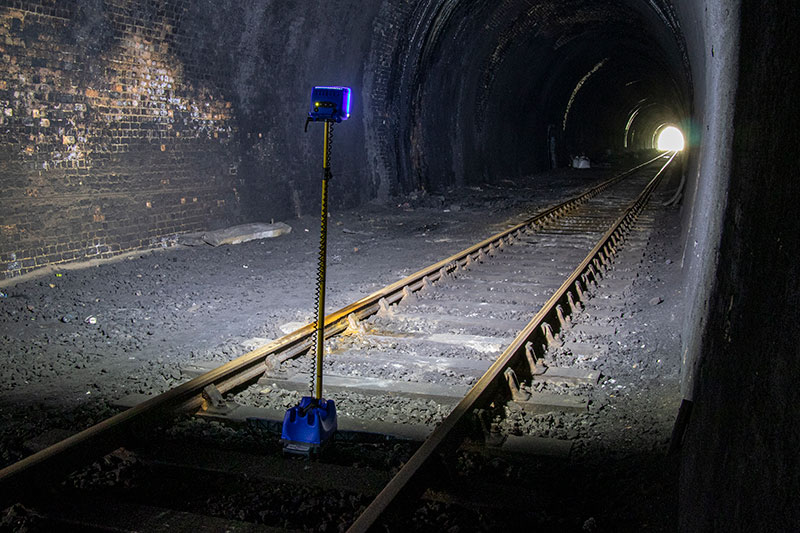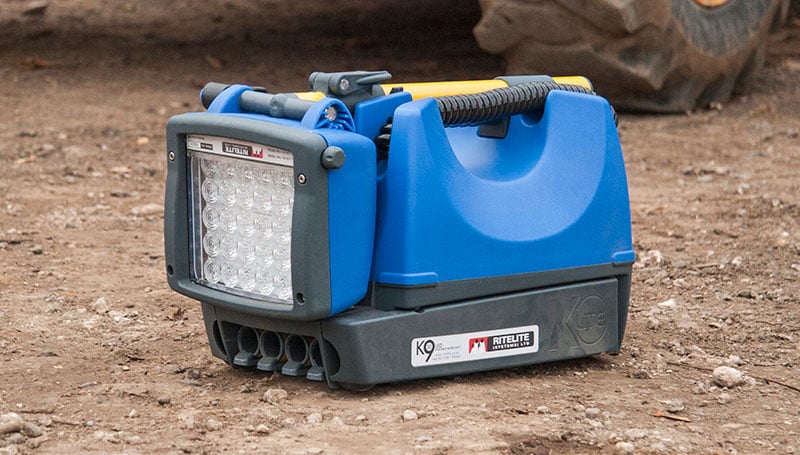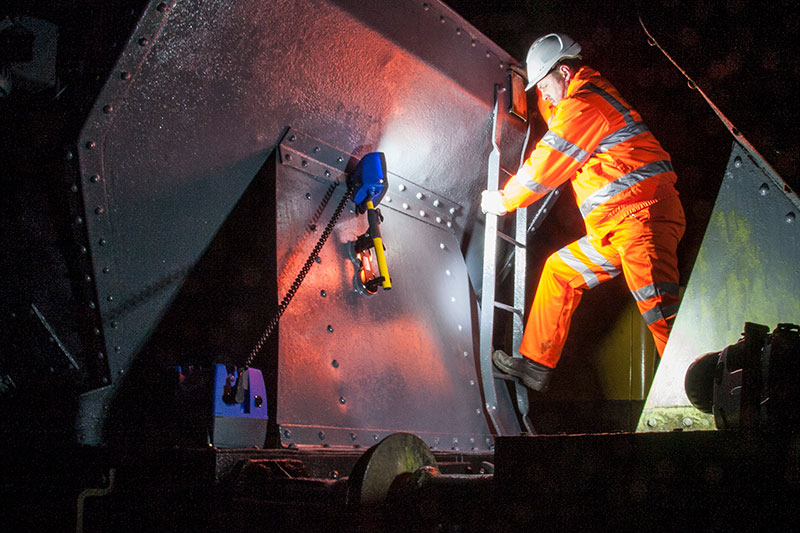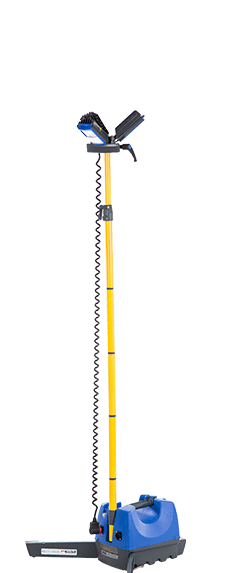 Ritelite K10 Portable LED Worklight
A professional multi-function portable rechargeable work lighting system for industrial applications
The K10 is the only portable rechargeable worklight on the market which can optimally illuminate all of your remote work tasks in one single and easy to carry unit. Whatever illumination is required the K10 is the answer – 360 degree area floodlighting, directional area floodlighting, long distance spot lighting or a combination of all three. The K10 is highly flexible and highly efficient and uses the latest LED technology to give a superb high output worklight that is virtually maintenance free and designed for the rigours of a harsh work environment.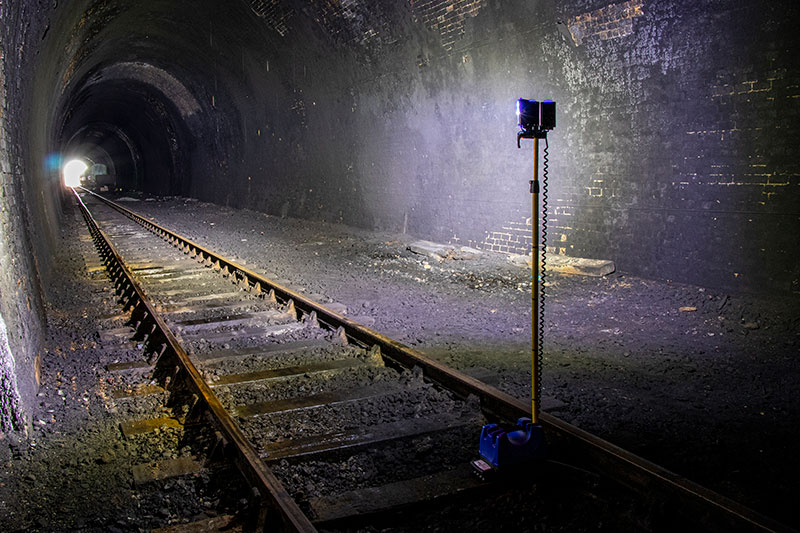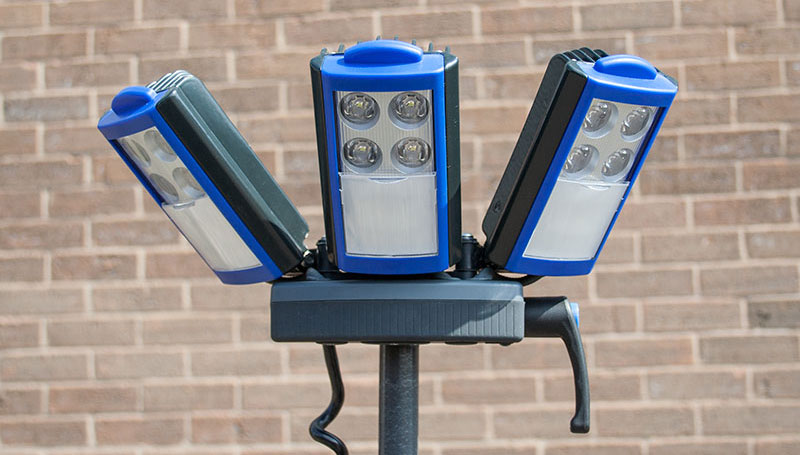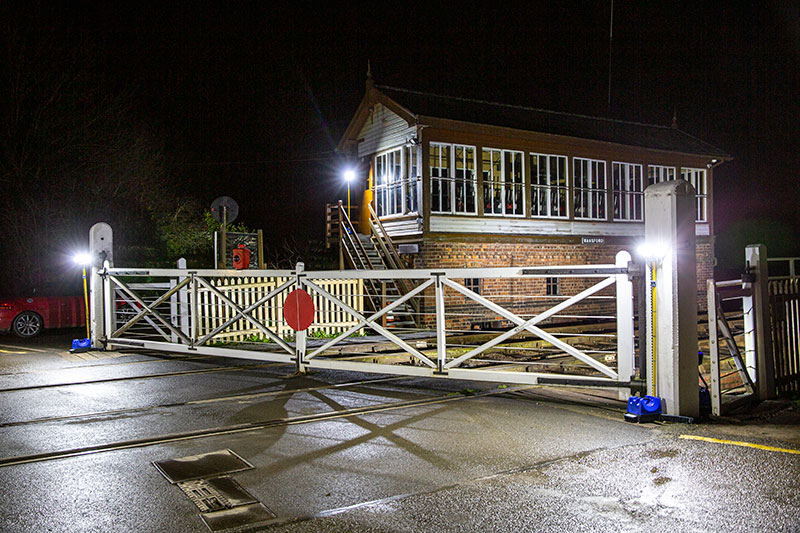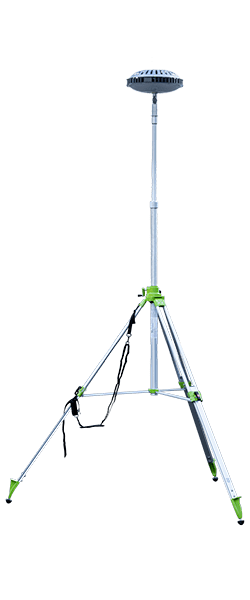 K35 Lite
Ultra lightweight, simple, LED Multi functional area lighting system.
The K35 LITE is a light weight LED area lighting system that provides instant area floodlighting for any work site or work area. Simple to set up and use, the K35 LITE provides up to 40,000 lumens of instant white light that can be directed to wherever light is required. It can be supplied with either an indoor or outdoor tripod and extends up to 3.5m high. The K35 LITE is available as either 110V or 240V input so suitable for multiple applications.