K9 LED Portable Worklight
A versatile and portable LED torch / worklight system designed for patrol, inspection and emergency work situations.
Directional Area Floodlight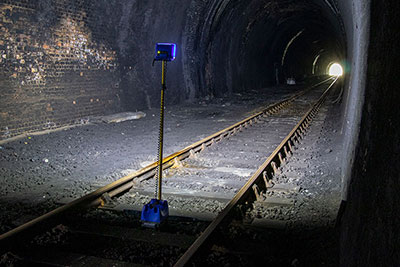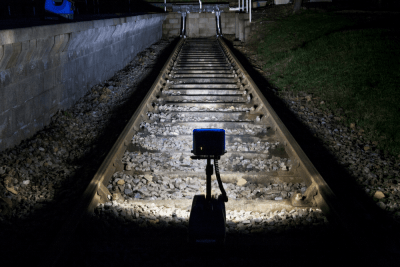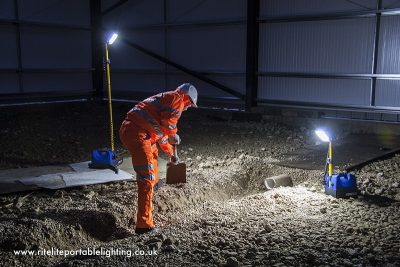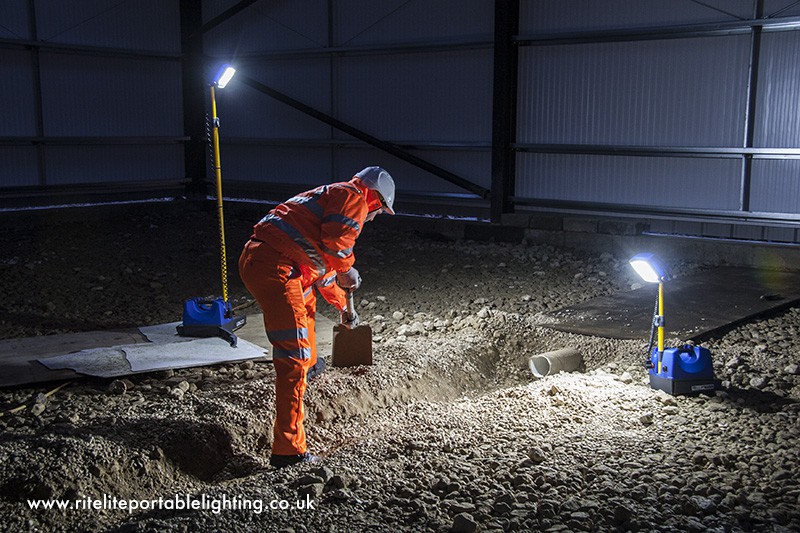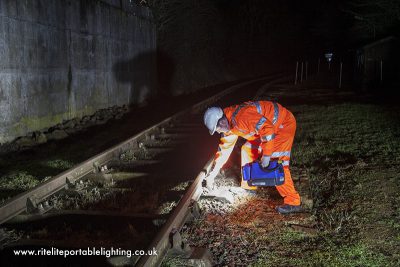 WHY DO YOU NEED THE RITELITE K9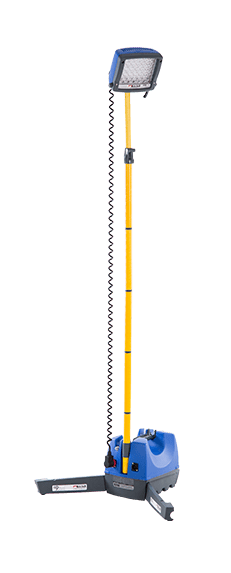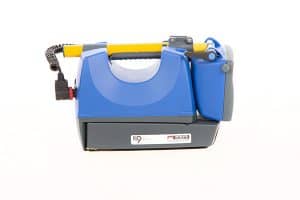 Torch Mode
Torch mode allows the user to carry the unit with the extension arm and head folded down and locked in position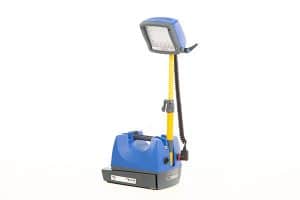 Worklight Mode
Worklight mode allows the user to site the unit in a suitable position on the ground or on a platform where the extension arm can be swung up and locked into position.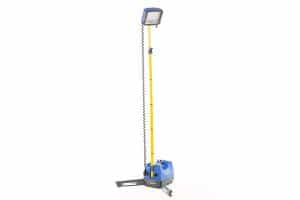 Floodlight Mode
The K9 has an inbuilt pair of fold out stability enhancing legs that allow the unit to become an effective tripod system without the need to carry additional equipment. Four quicklok extension poles fit compactly within the base enabling the light head to be used as an area floodlight with a height of 1.8M. The system is robust and quick to deploy with 360 degree movement possible.
TECHNICAL SPECIFICATIONS OF K9 LED PORTABLE WORKLIGHT
Unique Features of the K9
One Work Light Suitable For Every Task
No need to carry several products. Unique multi-function design means that the K9 can be used from a torch/search light to an area floodlight
Integrated Tripod System With 1.8m Working Height
No need to carry any additional equipment – Folding stabiliser legs and quick deploy extension poles are integrated into the base of the K9 to ensure enhanced stability on uneven surfaces.
Always Ready When You Need It Using The Mobile Charging Option
The optional in-built fast 12-24v DC mobile charger means you can keep your K9 fully charged and ready for use even on the move and in between tasks.
Unrivalled Performance To Size/Weight Ratio
Delivers maximum performance in any remote application. Compact design, easy to carry, with highest light output efficiency, coupled with minimal space claim in your vehicle.
Lightweight Lithium Battery Option For Increased Portability
Especially advantageous for use in difficult terrains e.g. mountain areas, or in emergency situations. Offers the same performance with a significant weight saving for ease of deployment over longer distances in extreme situations.
Adjustable Beam From Spot To Flood
The K9 is fitted with Ritelite's unique diffuser to enable users to switch between a wide flood beam or a focused spot beam as required or even a combination of both.
Accidental Overload Protection
The K9 30 LED has an in-built M.C.B (Minature Circuit Breaker) which allows you to easily reset if over loaded. This prevents accidental overloading of the wiring if a high load is placed on either of the two outlet sockets.
Extension Cable
Heavy duty full retracting spiral extension cable – no need for additional extension cables.
Construction
The K9 30 LED has been constructed using high quality materials to produce a tough, long lasting product for the professional user. High impact engineering polymers combined with stainless steel fittings ensure the K9 30 LED is impervious to everyday knocks and bangs. The K9 30 LED employs an internal steel chassis to retain the battery. This construction makes the K9 30 LED a very strong robust unit, giving reliability throughout the K9 30 LED's life.
Remote control system
The optional remote control system allows complete control of brightness, modes and battery status allowing the unit to be placed out of reach yet with full control at your fingertips. In addition any number of extra K9 30 LED units can be automatically switched on and controlled by the one remote through the mesh networking technology employed. One button press can switch on over a hundred units instantly, each unit allows the signal to be rebroadcast, so infinite distances and areas can be covered.
Light output up to 6,600 lumens
Colour temperature 6500 Kelvin
6 brightness levels
Protection class: IP54
Stowed dimensions (L) 430mm x (W) 215mm x (H) 255mm
Height with integral tripod: 1.8m
Height with additional tripod: 4.5m
| | | | |
| --- | --- | --- | --- |
| Battery Type | SLA | Lithium | Dual Lithium |
| Product Code | SLK930ALED | SLK930ALED/L2 | SLK930ALED/L2X2 |
| Duration at 100% | 8 hours | 8.5 hours | 17 hours |
| Weight (including poles) | 11.8Kg | 7.8Kg | 9Kg |
Unique Features of the K9
Branding Your K9
For orders of 10pcs or more Ritelite will personalise the branding of the K9 LED product to include a specific logo.