PORTABLE LED LIGHTING FOR MAINTENANCE, SECURITY & INSPECTION
PORTABLE LED LIGHTING FOR MAINTENANCE, SECURITY & INSPECTION
Ritelite's LED portable worklights are the ideal lighting solutions for Maintenance, Security and Inspection. All portable LED products are designed to last at 100% brightness for an 8 hour shift from one charge. The K8 is a perfect inspection light that offers users both a flood and spot beam within one compact torch. The K9 and K10 have inbuilt tripods to extend the worklight to a 1.8M floodlight providing one product for all applications. The K10 headlets can be configured to give between 180 degree directional and 360 degree area lighting and lithium battery options give increased performance for much less weight. The Pro-Link enables walkways or areas to be illuminated over a long distance from one power source and the K35-LITE and K45-LITE products are lightweight multi functional area lights that are perfect for many maintenance or security lighting requirements.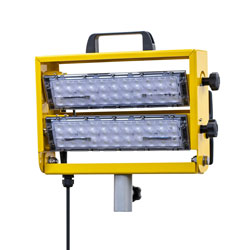 K20 Power Head Dual Beam
The K20 Power Head Dual Beam is the ideal lighting solution for many temporary lighting applications. It has a unique bi-directional light head to floodlight in one or two directions. Suitable for use in construction or industrial applications for indoor or outdoor use, the K20 Power Head can be both mains or generator powered, is simple and safe to operate and will fit a variety of tripods. The K20 Daisy Chain model enables multiple units to be run together from a single power source.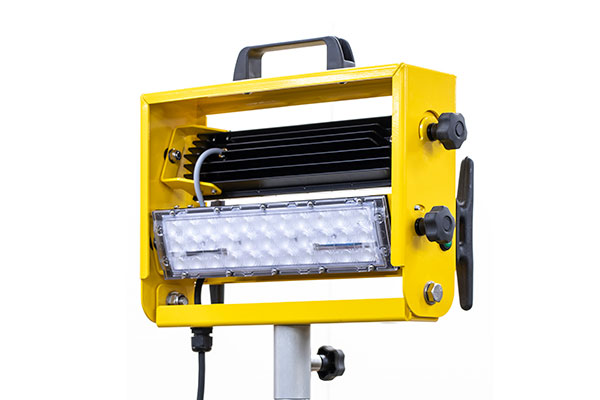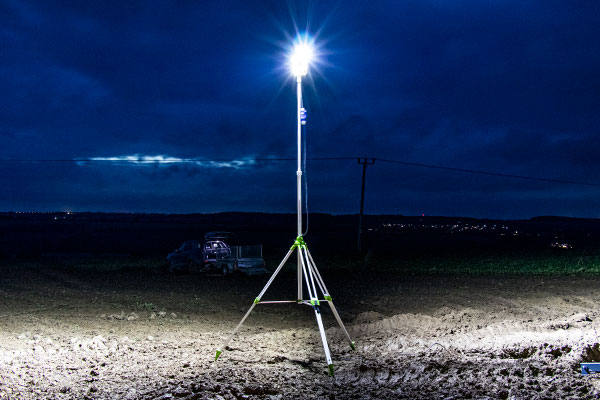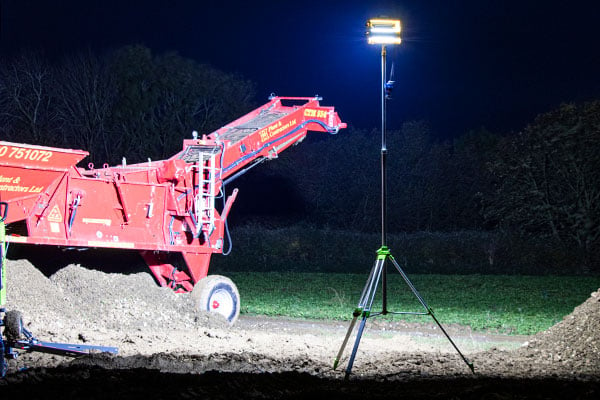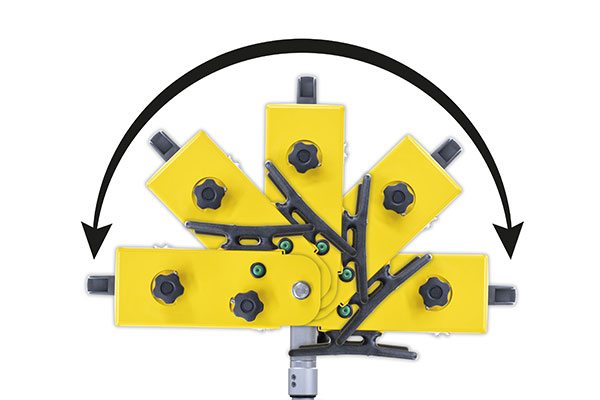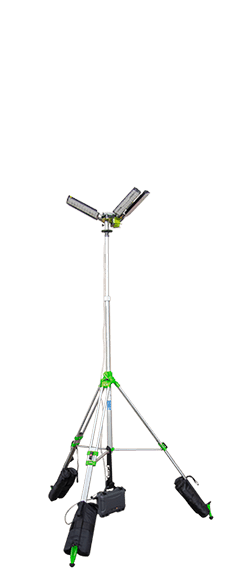 K45 360 Lite & Ultra-Lite
An Ultra Lightweight, Portable, High Power LED, Multi-Function Area lighting system
The K45 Lite & Ultra-Lite products provide unrivalled and optimised illumination of any emergency or rescue situation in a flexible, affordable package that is lightweight and split into easy to carry modules. Providing up to 85,000 total lumens of high power LED dimmable light the K45 lite incorporates Ritelite's industry leading triple head design enabling both directional or 360 degree head deployment. Three light head options are available to meet all weight, cost and illumination requirements.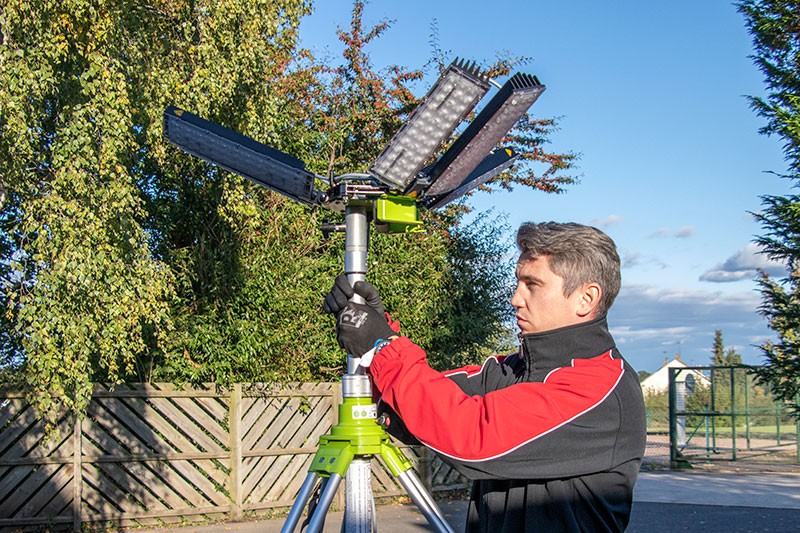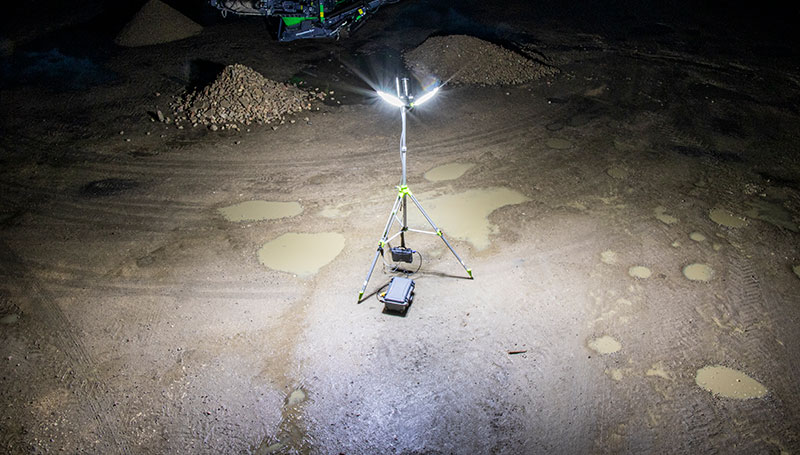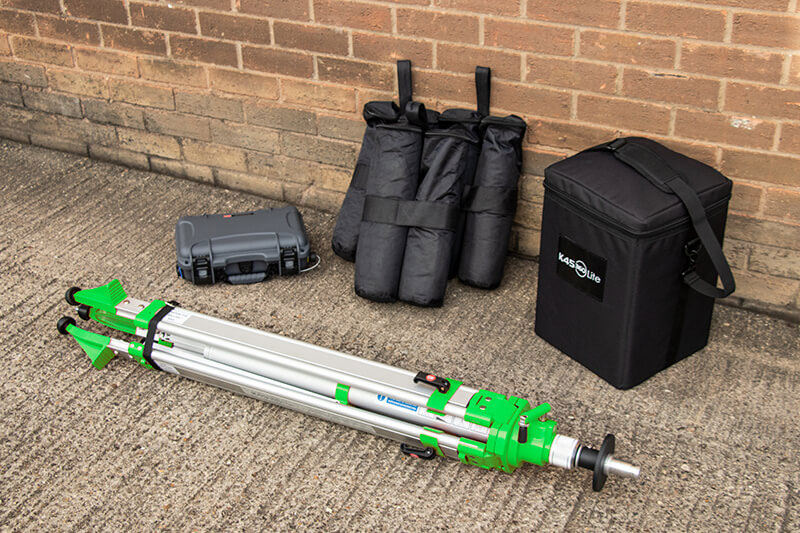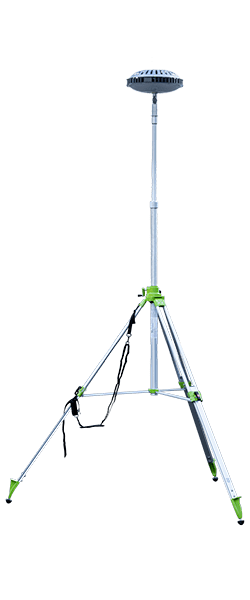 K35 Lite
Ultra lightweight, simple, LED Multi functional area lighting system 
The K35 LITE is a light weight LED area lighting system that provides instant area floodlighting for any work site or work area. Simple to set up and use, the K35 LITE provides up to 40,000 lumens of instant white light that can be directed to wherever light is required. It can be supplied with either an indoor or outdoor tripod and extends up to 3.5M high. The K35 LITE is available as either 110V or 240V input so suitable for multiple applications.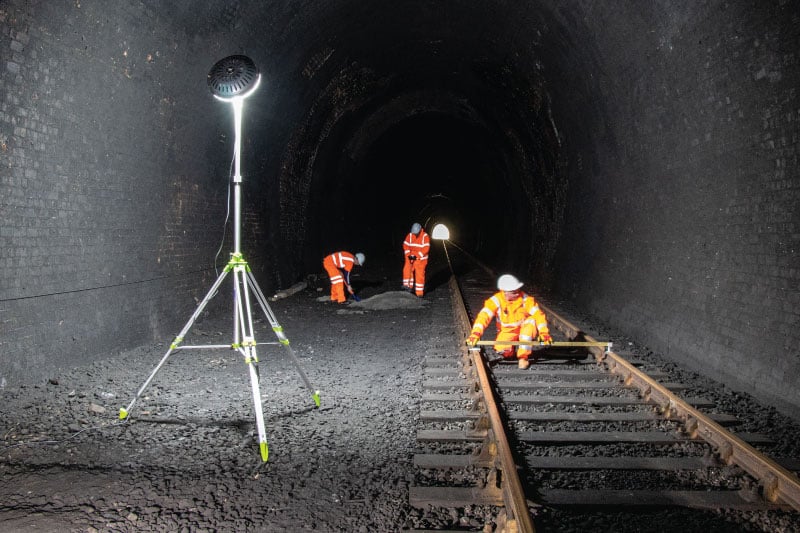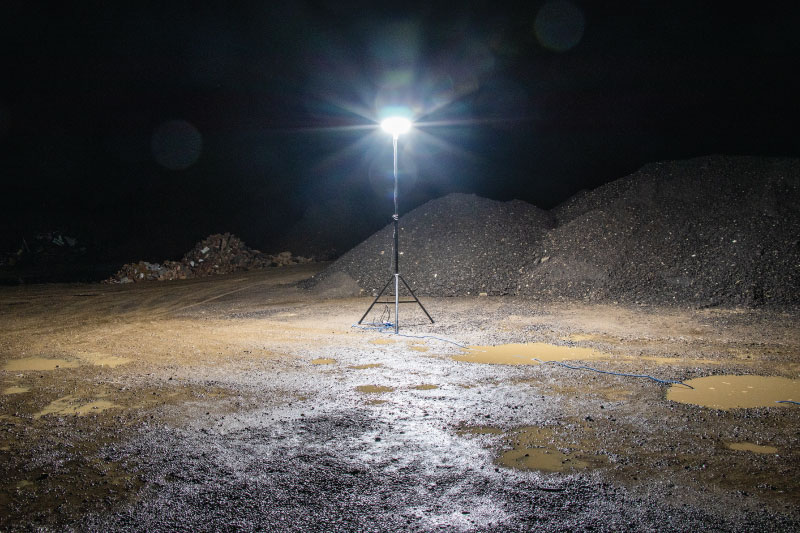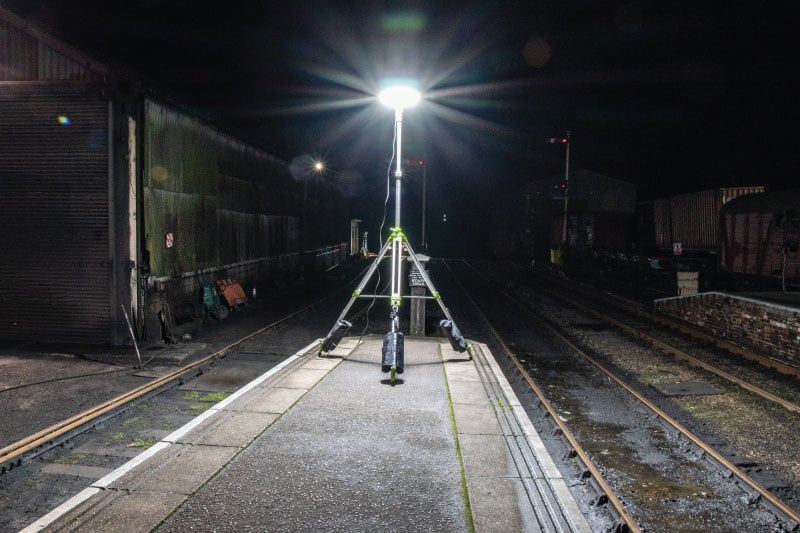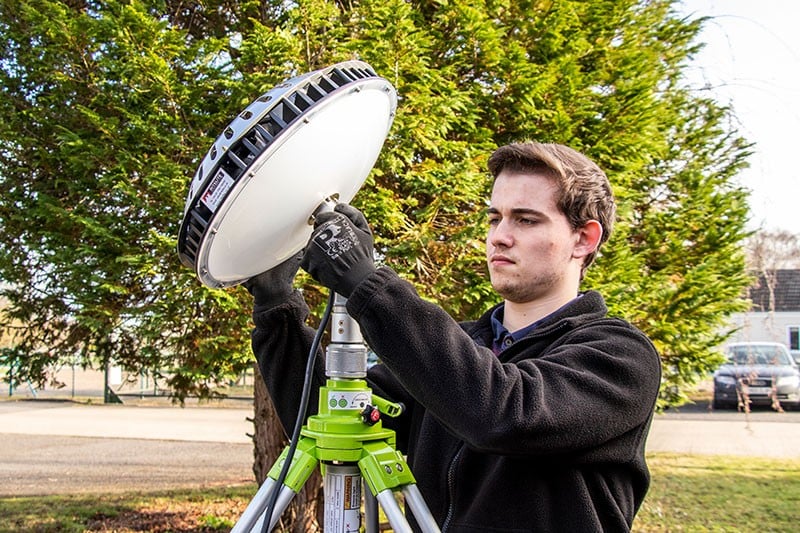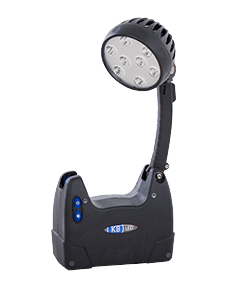 K8 Portable Worklight
A Torch and Worklight in one!
The K8 LED is a versatile and portable LED torch / worklight system designed for patrol, inspection and emergency work situations. This product design represents the latest technology in LED portable lighting and is designed to be virtually maintenance free and robust enough to deal with the rigours of a harsh work environment. The K8 LED has inbuilt spot and flood focusing, is fully rechargeable and lightweight.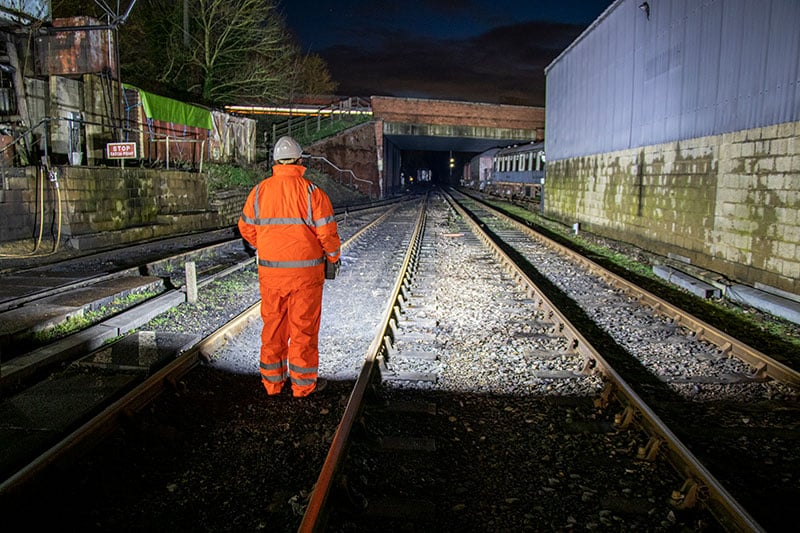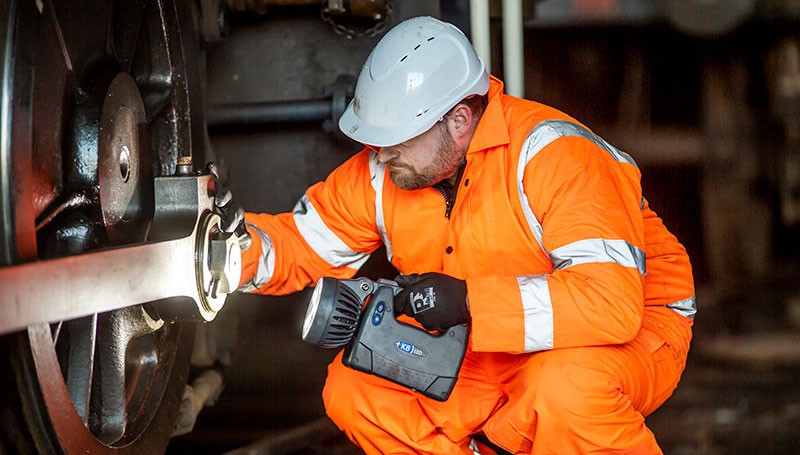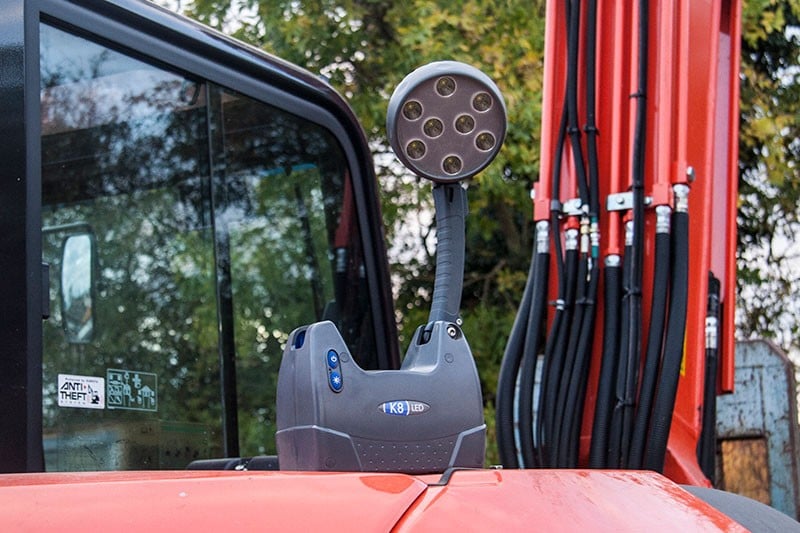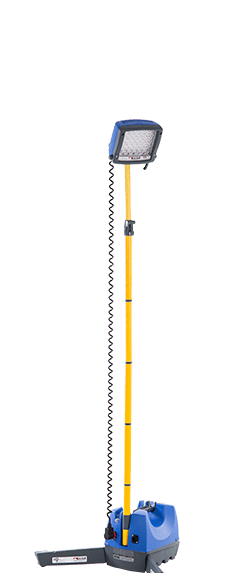 K9 30 LED Portable Worklight
A Portable LED Worklight that gives ultimate power, control and performance
A Torch, Worklight and Floodlight in one! The K9 30 LED can be used as a directional area floodlight, a long distance spot light, a site worklight or a Torch and is ideal for many security, maintenance and inspection tasks. The K9 is fully rechargeable and designed to last at 100% brightness for a full 8 hour shift. It has an inbuilt tripod that extends the height to 1.8M and is compact and easy to carry whilst offering users a unique robust, durable work light suitable for every task.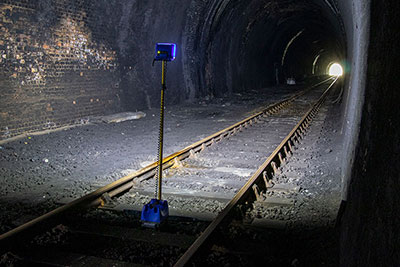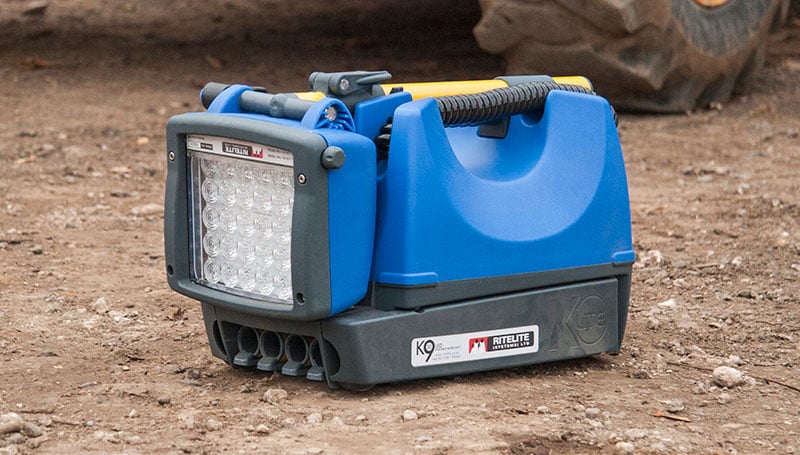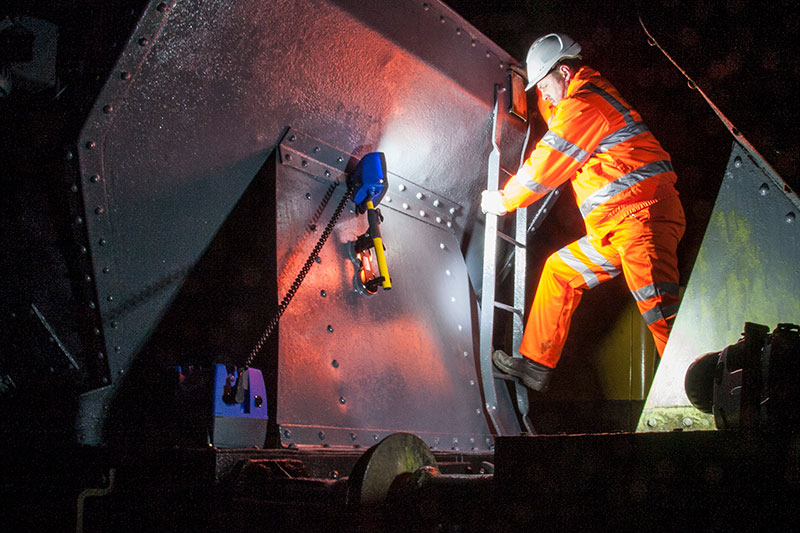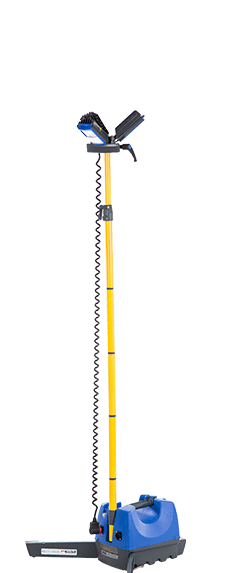 K10 360 Portable Worklight
A professional multi-function portable rechargeable work lighting system.
The K10 is the only portable rechargeable worklight on the market which can optimally illuminate all of your remote work tasks in one single and easy to carry unit. Whatever illumination is required the K10 is the answer – 360 degree area floodlighting, directional area floodlighting, long distance spot lighting or a combination of all three. The K10 is highly flexible and highly efficient and uses the latest LED technology to give a superb high output worklight that is virtually maintenance free and perfect for maintenance, security and inspection tasks.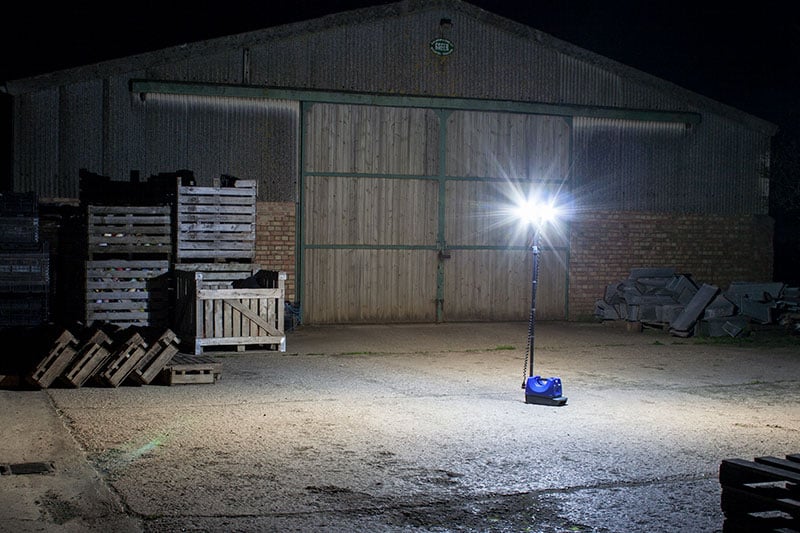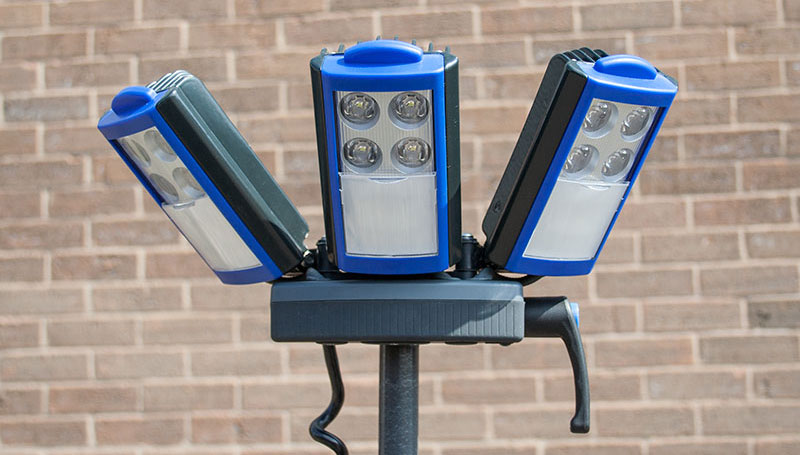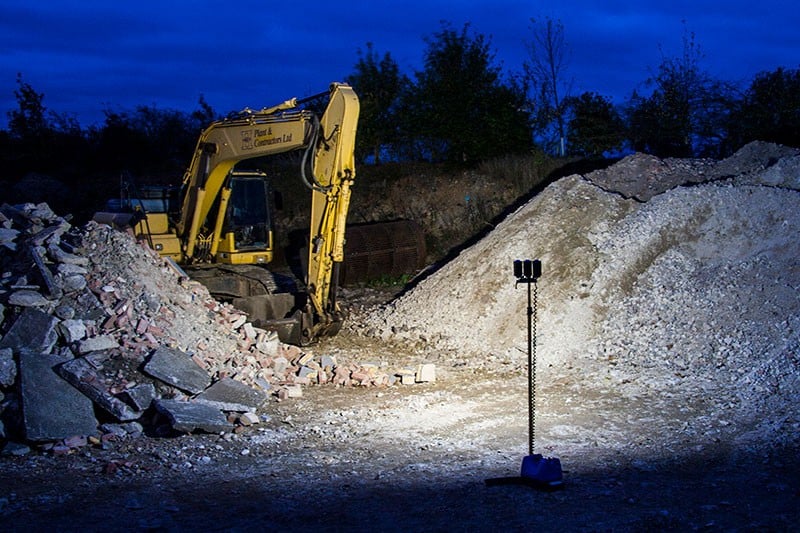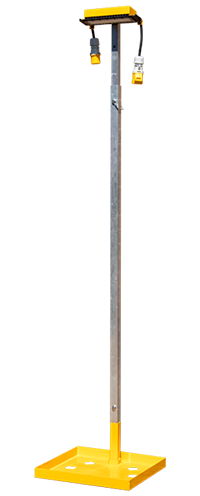 ProLink Beam Control
The Ritelite ProLink Beam Control LED linkable flood light system is a versatile track light compatible with existing 110V generator lighting systems that has been designed to offer ultra efficient, highly focused LED light evenly along any track or around any perimeter. Compact, lightweight and built for the tough environments of rail and construction the ProLink lights can be linked together to run from either a diesel generator or a Ritelite Rite-Power battery Generator. With all light focused where it is needed the ProLink lights has a lower carbon footprint, produces less light pollution and uses 33% of the power needed for equivalent fluorescent lighting.