HIGH POWER LED FLOODLIGHTS FOR SPORTS APPLICATIONS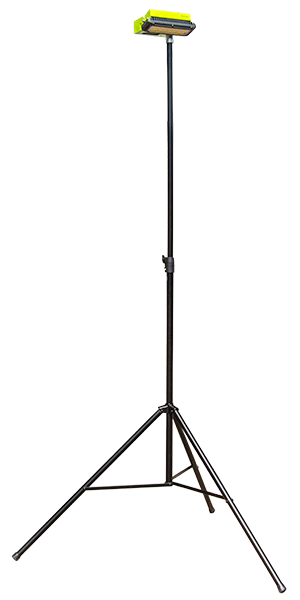 Sports-LITE Training Kit
Ritelite's SPORTS–LITE training kits offer clubs a fast, affordable solution for winter training. No planning permission required and the kits can be set up anywhere, on all types of pitches, quickly and easily. Using advanced optical lens design the Sports-LITE optimises all available light to maximise the useable light on the playing surface. This also gives the benefit of very low light spill (light pollution) and gives the best performing product on the market.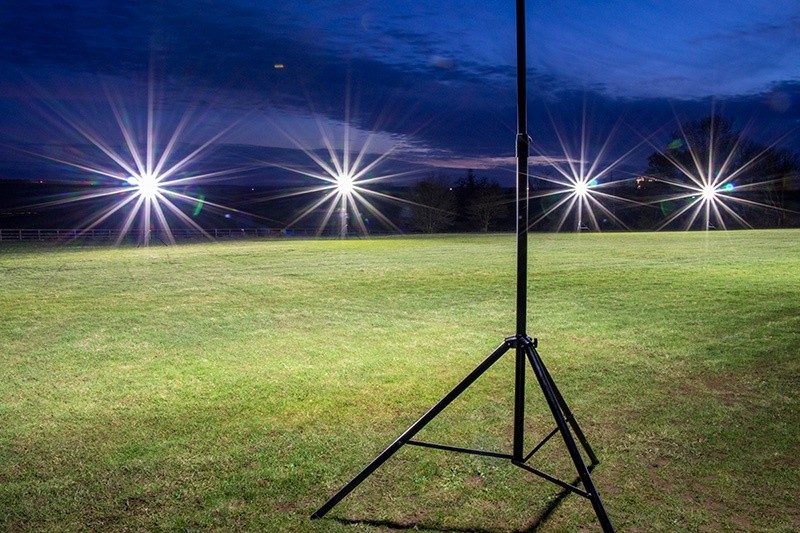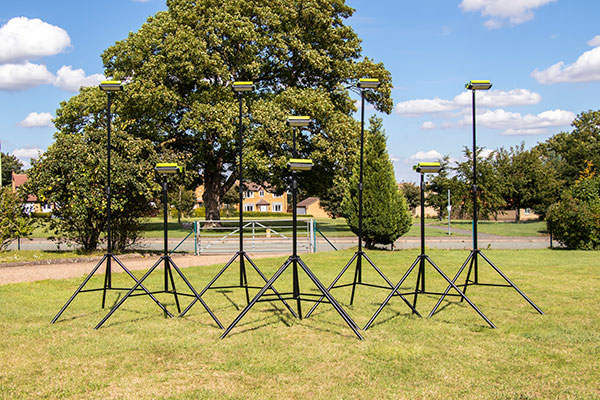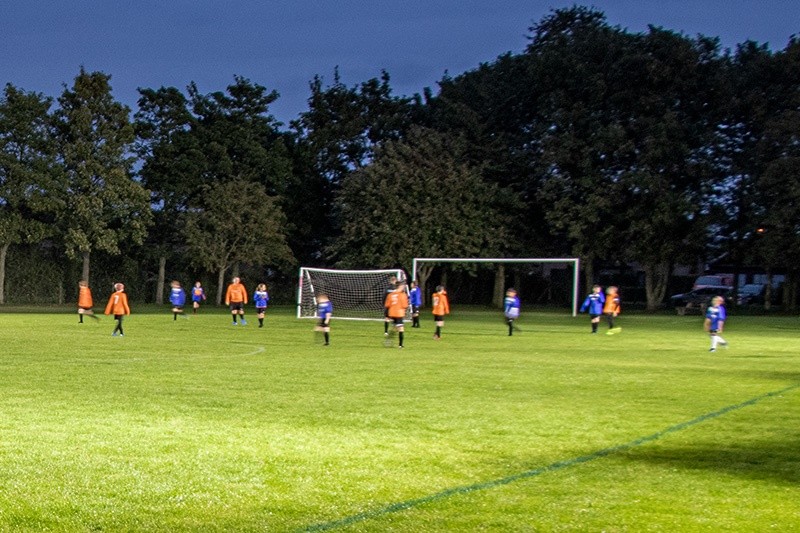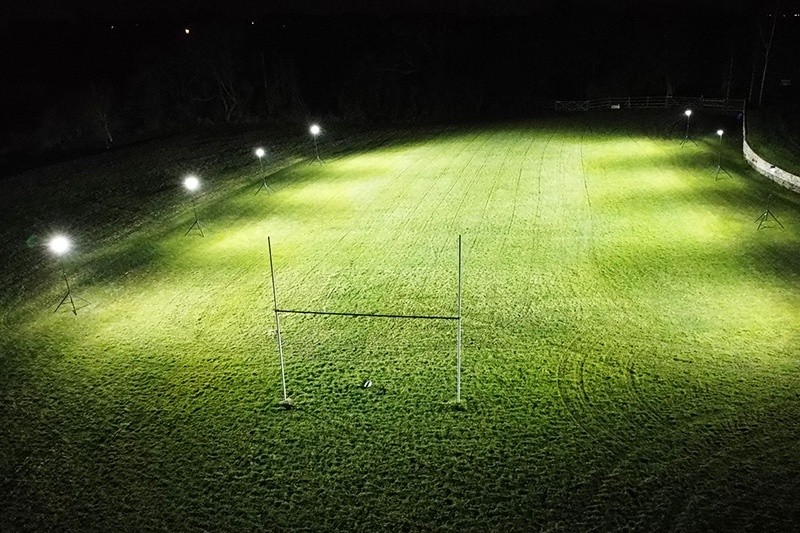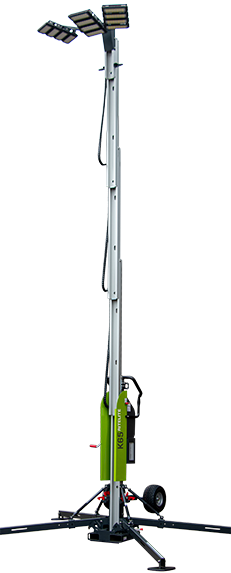 K50 & K65 Quad Pod Portable Lighting Tower
A high power mobile outdoor floodlighting solution specifically designed for sports including Rugby, Football and Tennis
The Quad pod K50 & K65 mobile lighting towers are a unique solution for all sports applications requiring temporary portable light. They are cheaper than permanent floodlighting systems, extend up to 6.5m tall, do not require planning permission and are highly flexible and easy to manoeuvre to any location.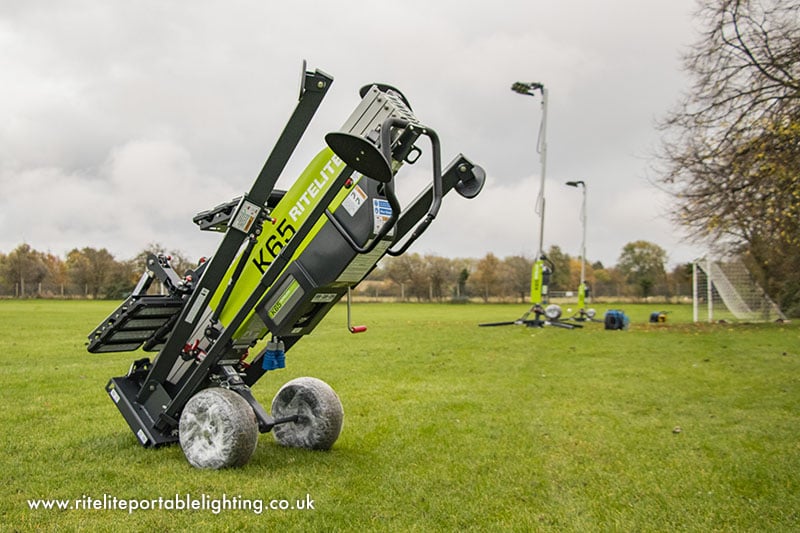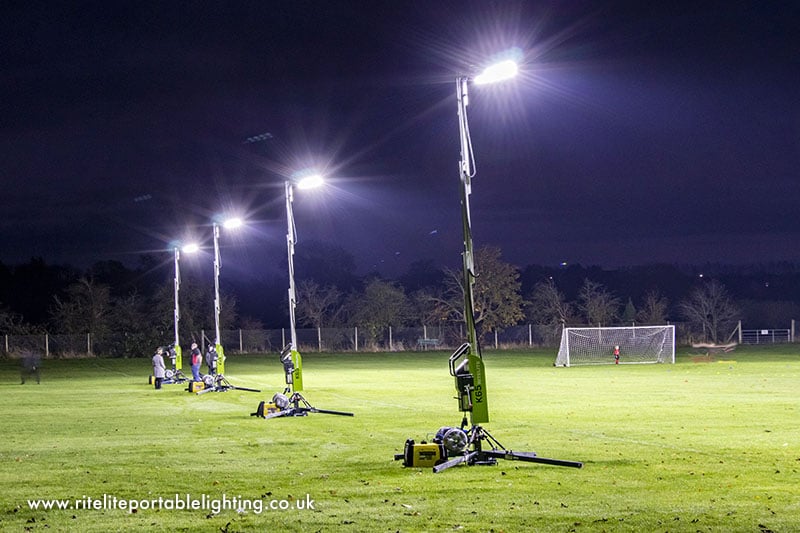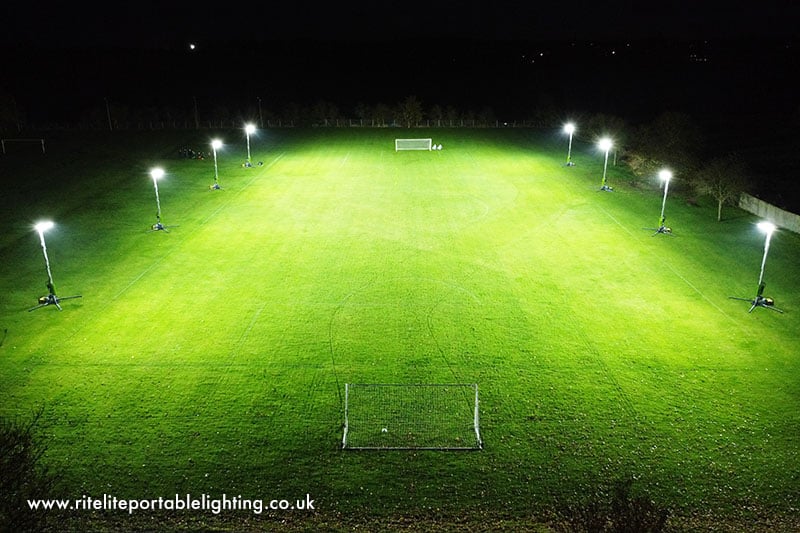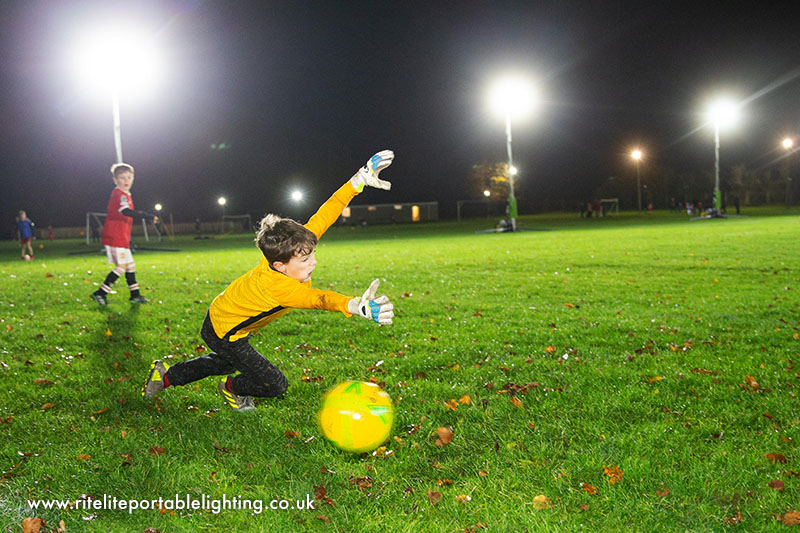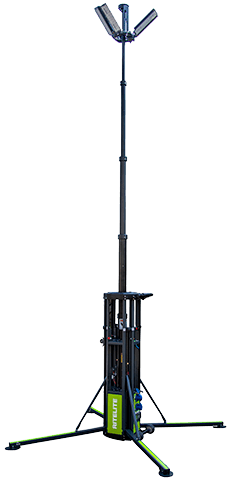 K45 360 Mobile Area Light
A Professional, Compact, High Power LED, Multi-Function Mobile Area Lighting System.
The K45 is a flexible, affordable lighting solution for a multitude of sports applications where mobile, temporary floodlighting is required. The K45 has a working height of up to 4.5m but is compact enough to fit multiple units in the back of a car and lightweight enough for one person to set up.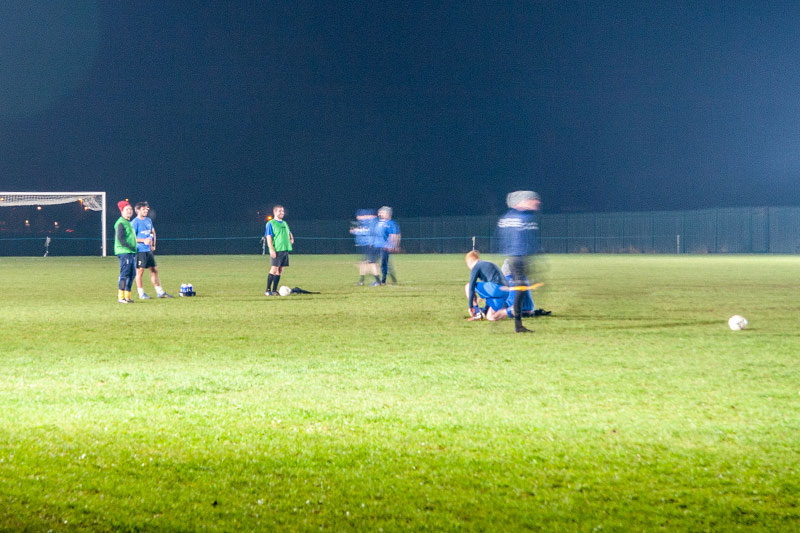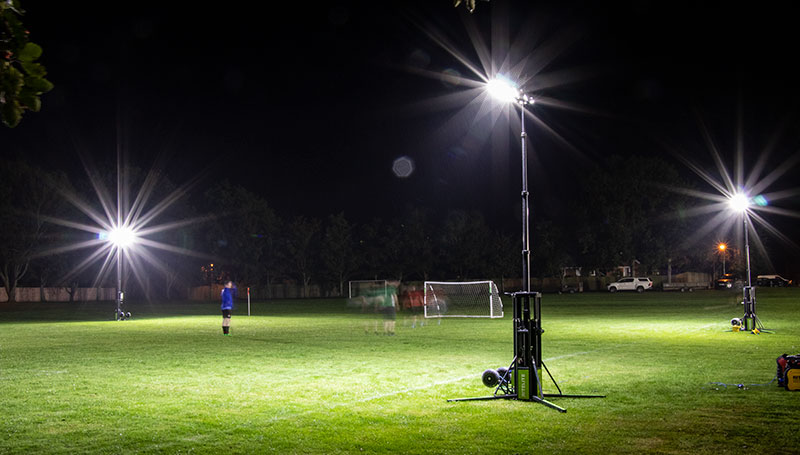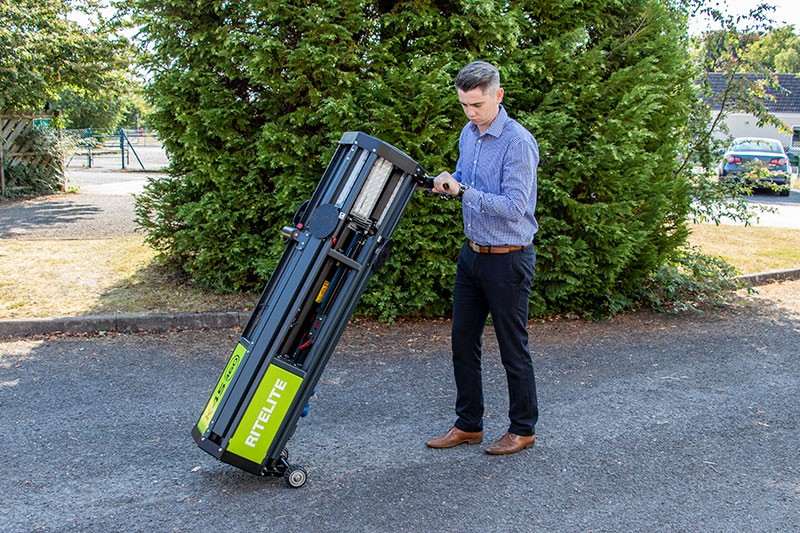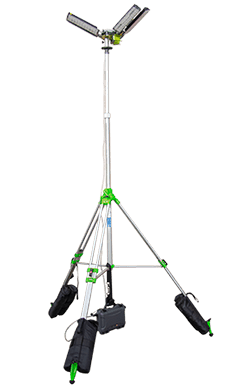 K45 360 Lite
An Ultra Lightweight, Portable, High Power LED, Area lighting system for Sports
The K45 Lite provides up to 85,000 total lumens of high power LED light in a compact, portable package that is only 23kg total weight. The headlets can be positioned to illuminate any area from 180 to 360 degrees making it a very flexible product for all sports. Powered by mains, generator or battery the K45 Lite has a max height up to 4.1m and takes only a couple of minutes to set up.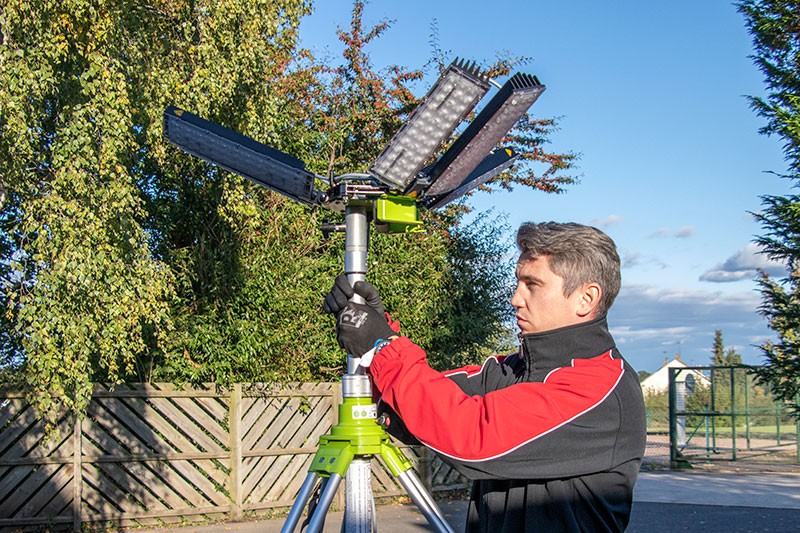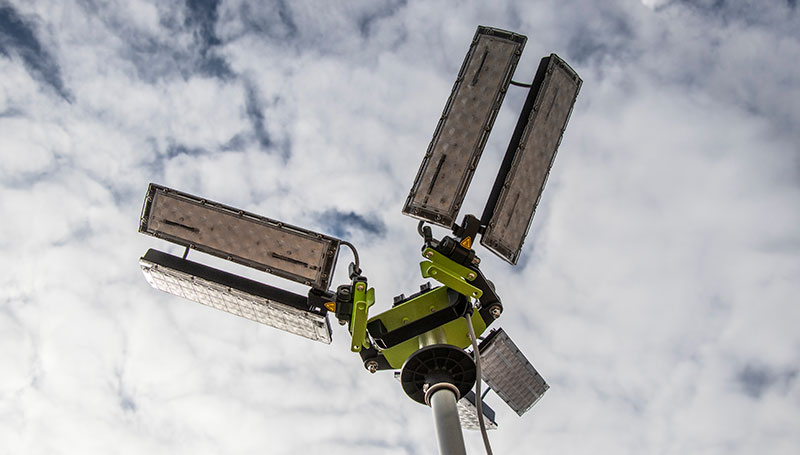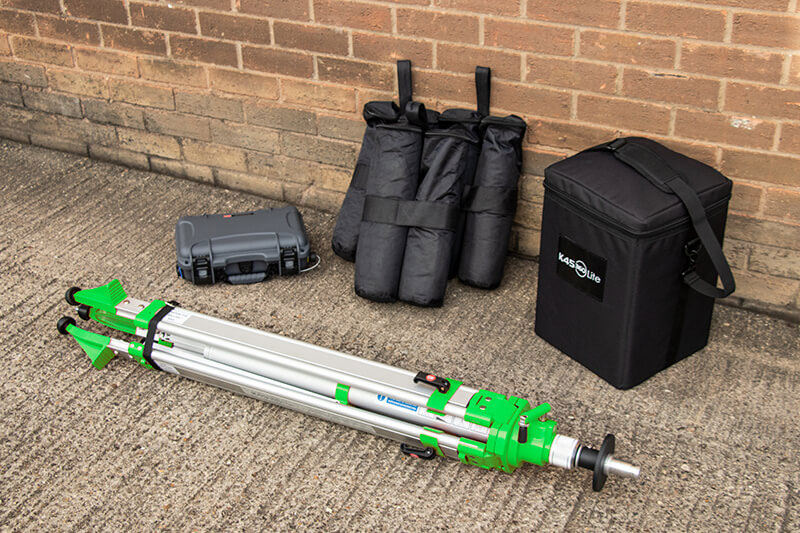 Ritelite's range of portable and mobile lighting towers and floodlighting kits offer unique solutions for sports applications to enable clubs to keep training during winter months especially for clubs wanting to train off the main match pitch in damp and muddy conditions. The Ritelite products have been used on football pitches, rugby pitches and tennis courts throughout the country, giving users instant, flicker free light from products that are quick to set up, easy to operate and manoeuvrable over many terrains. None of these products need planning permission and therefore provide clubs and organisations with highly flexible products for use wherever temporary lighting is required.
Both the Quad Pod models and the K45 are fitted with specific sports optimised LED optics to ensure maximum light is directed to the playing surface. The individual high power LED heads are fully adjustable to ensure the optimum light coverage can be obtained and the optics can be further adjusted for any specific requirement or size of pitch. The products are compact for storage and can fit through a standard door and therefore can be kept under lock and key away from vandals. They are designed to be robust, easy to operate and offer users a high quality, high output light for all sports applications.
The K45 360 Lite offers the lumen output of the K45 mobile lighting tower in a more portable version and can be easily carried and transported. The Sports-LITE kits also are easily portable and offer clubs a flexible training lighting package at affordable pricing that is quick to set up and use.