HOW RITELITE PRODUCTS ARE DESIGNED FOR SPORT
We searched for a winter training light solution and after narrowing it down to 2 I spoke to Steve who was very informative and gave me confidence in the product. Ritelite was the perfect option, we went ahead and ordered 20 lights from them.

They are superb and easy to setup, I have all 20 rigged up with 4×5 way chargers for easy access charging.

15 mins before training the boys and girls turn up and take one light each and setup all 20 around the full sized pitch. The lights last for 2 hrs 20 mins so covers our 2×1 hr training sessions. Even within these Covid restrictions, we have managed to provide a solution for 12 teams training on a weekly basis.

Great solution, one that Brooklands Gragons JFC is proud to have made.
A great product which is easy set up and take down all from the back of your vehicle. They allow you to train on certain areas of the pitch which can allow you to work on specific positions. A great product and I would highly recommend.
This was the first time that these lights had been used and Middleton Rangers U13 Girls took full advantage of playing under the new Ritelite floodlight system. There was plenty of light to cover half a full size 11 v 11 pitch. They were so bright it could be seen from a good distance. The girls had no issues with not being able to see the football(s) and they stayed bright for the full two hour session.
The lights are just what we needed. 6 lights have given us the light we need to continue to play as the nights start to draw in. They have opened up so many more opportunities to play all Year round outdoors. Easy to put up and take down and all packed away within minutes in the handy carry bags.
The new portable lights have transformed the training resources and capabilities of the club as we look to support participation for our 164 playing members. The clubs development continues and this year in particular with younger age groups now stepping up to participate in organised fixtures with more pitch time required for training sessions. As with many community clubs cognisance of wider community activities and other sports clubs can drive the available times that players can train. This means that our traditional training nights of Mondays, Tuesday and Wednesdays are in demand and allocating space during winter months is a never ending challenge. With our portable lights we can offer additional times and space helping to alleviate this issue . The success of this project is there to be seen with the take up and use of the lights even greater than we had first envisaged with our young players and coaches loving the ability to train on grass.
As the dark nights draw in, the floodlights have allowed us to put on extra training sessions on the grass which has increased participation.
Willingham Wolves FC is based in Cambridgeshire and have around 300+ players from under 6 to adults, we were looking for a solution to help us provide winter training at the club as we did not have the facilities to provide floodlit training. Winter training was only possible to hiring venues outside the village which was not practical. Having looked at some options the club felt Ritelite provided the perfect solution with the Sports-LITE – The club applied for grant funding with the Football Foundation and the whole process from start to finish was perfect, Sophie and Brett were amazing and kept us updated on the progress of our order which during 2020 and all the problems with Covid 19 was really appreciated. When the Sports-LITE's arrived, they were soon put to use. The players were really impressed by them and how easy they are to set up and put away. The battery life is exceptional too, over 2 hours of bright light. The introduction of the Sports-LITE has been a major asset to the club, used by every team and the players love them.
After as many storms as I can remember, we managed to get the boys out on the grass under the new lights. We are very impressed with the purchase and would recommend anyone looking to purchase lights that they use this product.
RITELITE LIGHTS IN ACTION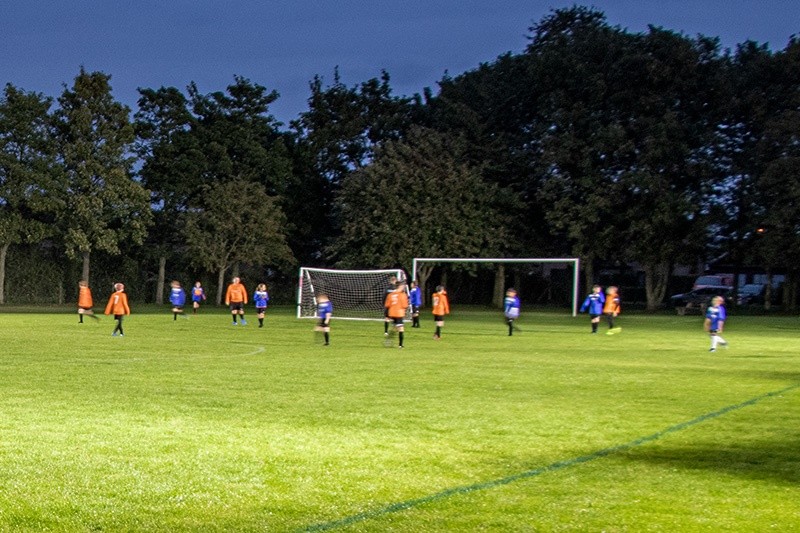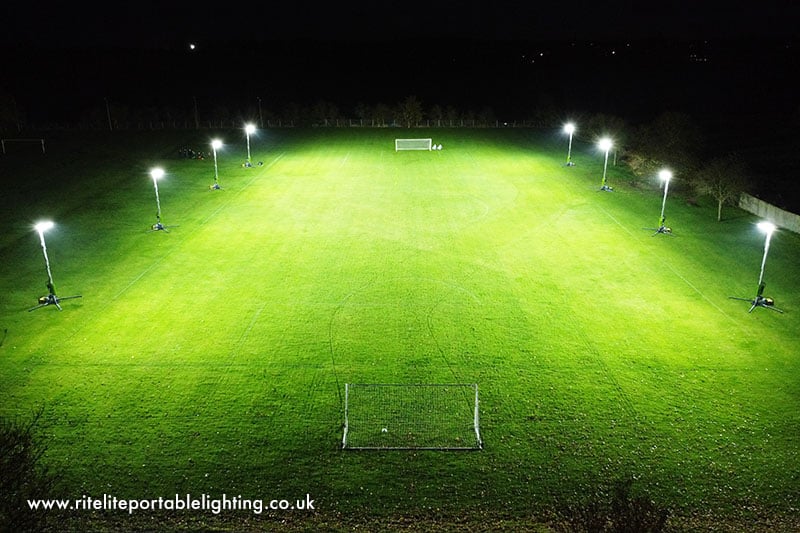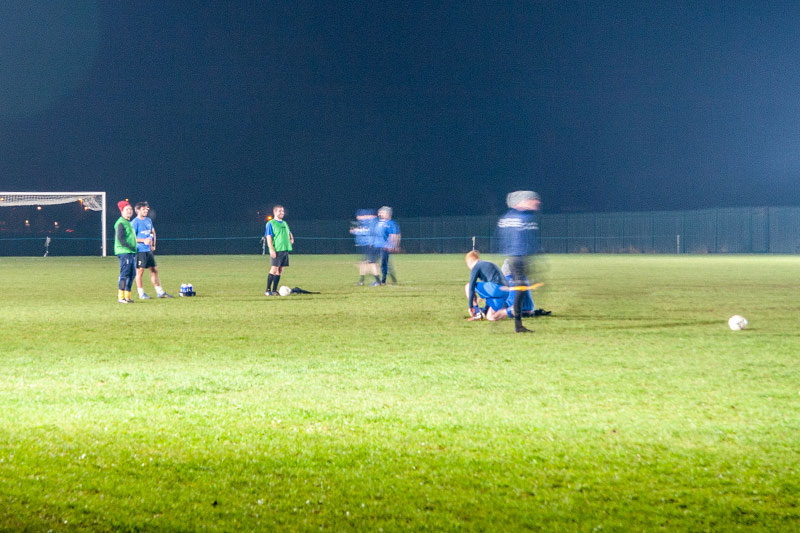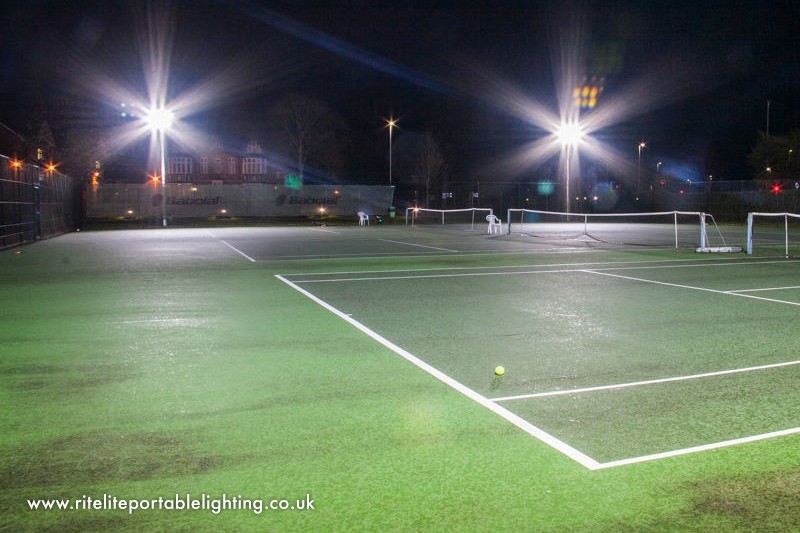 WHERE RITELITE PRODUCTS ARE ALREADY BEING USED FOR SPORTS APPLICATIONS
PERMANENT LIGHTING PROJECTS
Did you know? Ritelite also supplies Permanent lighting for specific projects. CONTACT US to discuss any specific lighting projects that you have that our project team might be able to assist with.
Ritelite's latest project has been to design and install a permanent lighting system, optically designed for sports, to illuminate the new 4 court area at Witham Hall school.
Bourne Lawn Tennis Club is one of the largest tennis clubs in the area, with over 200 members and spacious facilities including 5 grass courts and three all-weather courts.
Stamford Tennis Club are one of the largest tennis clubs in Lincolnshire, with over 370 members that share the use of 7 all-weather courts with Stamford School.