RITELITE PORTABLE & MOBILE LIGHTING PRODUCTS
PRO-LINK
Linkable Floodlighting
LIGHTING FOR ALL APPLICATIONS
We Are A Global Market Leader for Professional and Industrial Portable Lighting Products. All products are Designed and Manufactured in the UK by Ritelite (Systems) Ltd.
Ritelite Portable Lighting Products – The "Right Light" for every task.
Ritelite Systems Ltd is a global market leader for professional and industrial portable lighting products designed and manufactured in the UK. With over 30 years of industry experience we focus on offering customers high quality, technical, lighting and electronic solutions.
We are flexible; we think outside the box and are continually developing new products to meet customer requirements. Our in-depth, in-house knowledge of battery charging and LED technology gives us full control over the design of our portable lighting solutions ensuring we are achieving maximum efficiency and maximum output from our products. All Ritelite products are designed on our philosophy to provide the highest level of "useable light" to the widest range of work task situations.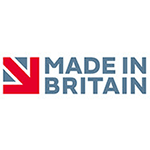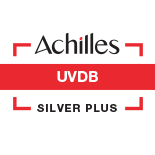 All THE LATEST NEWS & SOCIAL UPDATES FROM RITELITE
It was fantastic to be exhibiting again last week at Rail Live 2021 catching up with old and new customers in Warwickshire in the blazing sunshine. Having chance to chat to people face to face again was
COVID-19 UPDATE - OPEN FOR BUSINESS At Ritelite Systems, supporting customers whilst keeping our employees safe has always been our key ethos. The COVID-19 situation, and now Lockdown brings lots of uncertainty to the business environment,
Why Choose Ritelite Portable Lighting?
Would you like to be kept informed about Ritelite products? Enter your details and we will add you to our subscription list.
keyboard_arrow_leftPrevious
Nextkeyboard_arrow_right