PORTABLE AND MOBILE LED LIGHTING FOR EMERGENCY & RESCUE APPLICATIONS
PORTABLE AND MOBILE LED LIGHTING SOLUTIONS
FOR EMERGENCY / RESCUE SITUATIONS
Ritelite's LED portable and mobile lighting products are excellent lighting solutions for Emergency and Rescue situations. The portable K8, K9 and K10 Portable LED worklights are all designed to work at 100% for an 8 hour shift and brightness can be easily adjusted to last for longer. Lithium batteries offer increased weight saving and increasing the versatility of the products in emergency and rescue situations across multiple terrains. The inbuilt tripods in the K9 & K10 products provide multiple illumination types within one product for different lighting requirements. The Quad Pod K50 & K65 and K45 & K45 LITE 360 lighting towers offer immediate high power LED light from 180 degree directional to 360 degree area lighting. Run from either mains or generator power these lighting towers provide flexible area high power lighting up to 6.5M tall whilst at the same time being compact and easy to store and transport.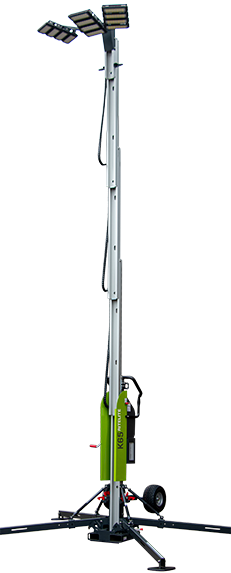 K50 & K65 Quad Pod Mobile Lighting Tower
A high power mobile outdoor floodlighting solution specifically designed for Industrial and Construction applications. 
The Quad pod K50 & K65 are high power mobile outdoor floodlighting solutions for use in almost any outdoor environment. Rough terrain wheels assist manouverability over any surface and the product can be either mains or generator powered. The Quad Pod provides instant 180 degree or 360 degree light to illuminate any area with high power LED, flicker free light from up to 6.5M height.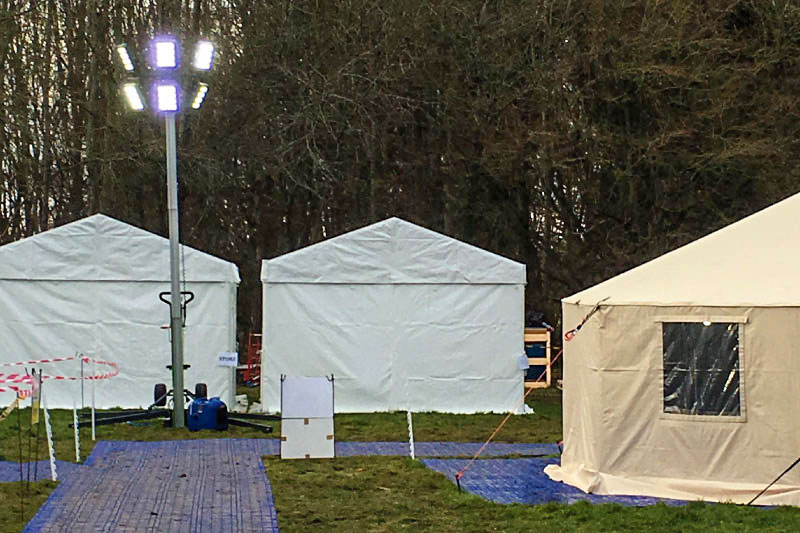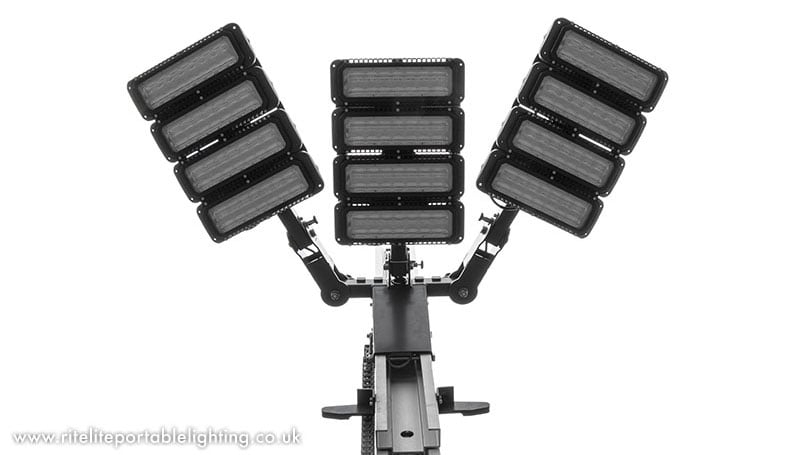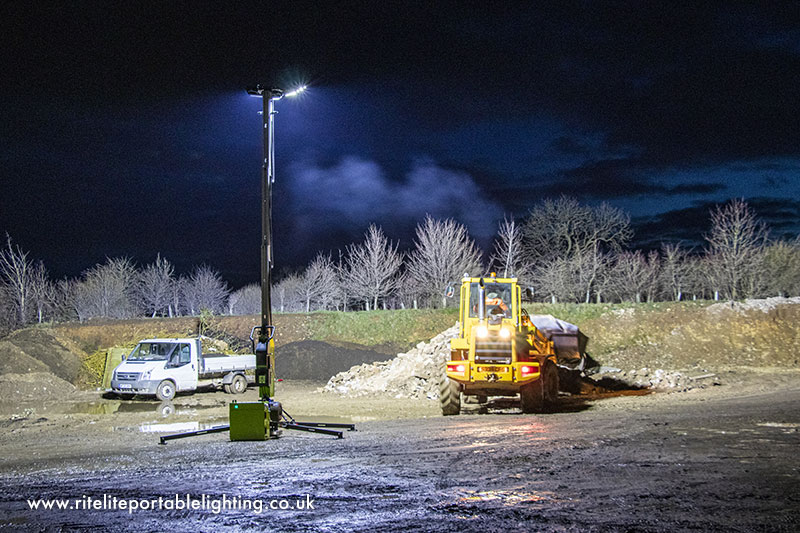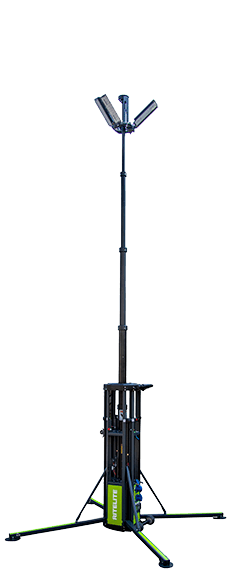 K45 360 Mobile Area Light
A Professional, Compact, High Power LED, Multi-Function Mobile Area Lighting System.
The K45 is a flexible, afforable lighting solution for a multitude of lighting applications where floodlighting is required. With a working height of 4.5M the K45 changes the rules of how you an effectively and efficiently depoly lighting around an emergency or rescue situation. The K45 is compact enough to fit multiple units in the back of a car or van, it deploys at the push of a button and gives 85,000 lumens of instant flicker free light.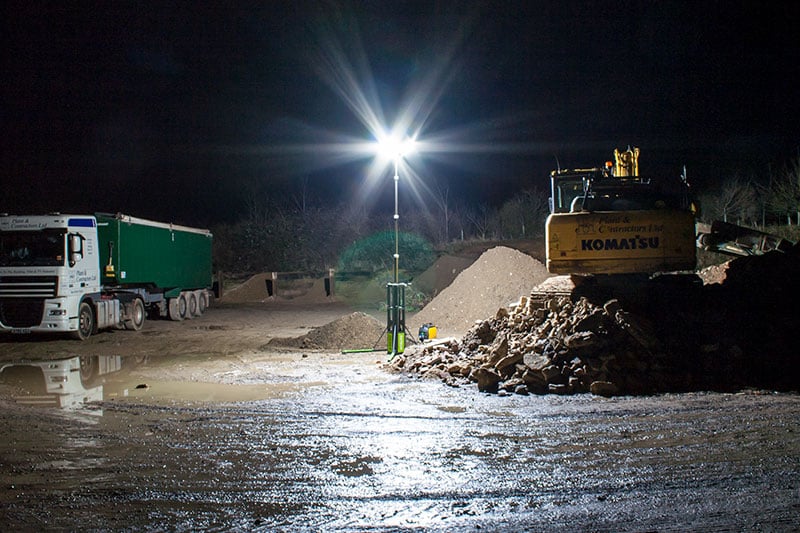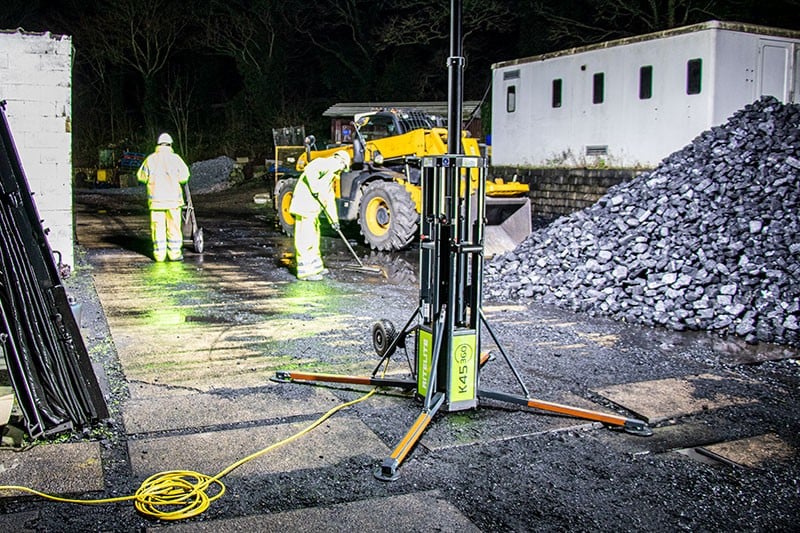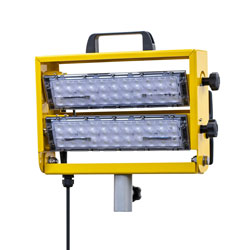 K20 Power Head Dual Beam
The K20 Power Head Dual Beam is the ideal lighting solution for many temporary lighting applications. It has a unique bi-directional light head to floodlight in one or two directions. Suitable for use in construction or industrial applications for indoor or outdoor use, the K20 Power Head can be both mains or generator powered, is simple and safe to operate and will fit a variety of tripods. The K20 Daisy Chain model enables multiple units to be run together from a single power source.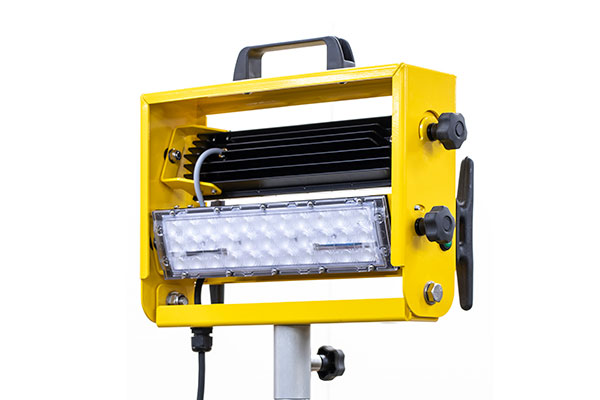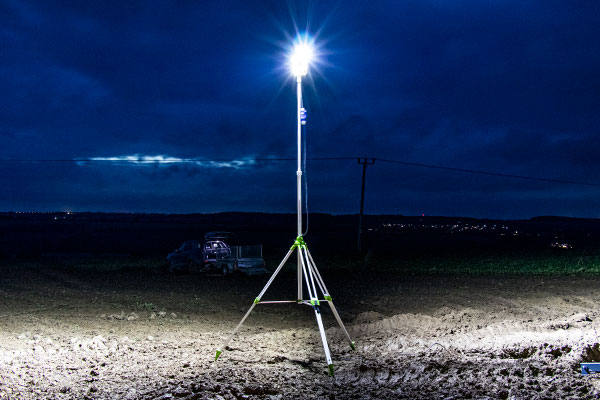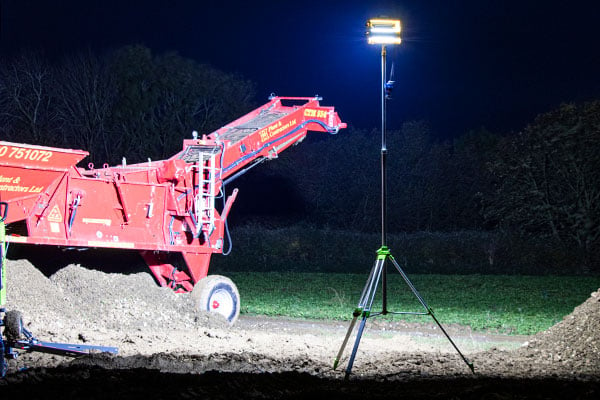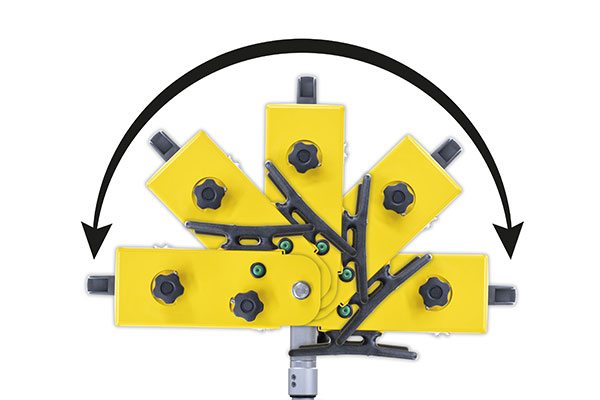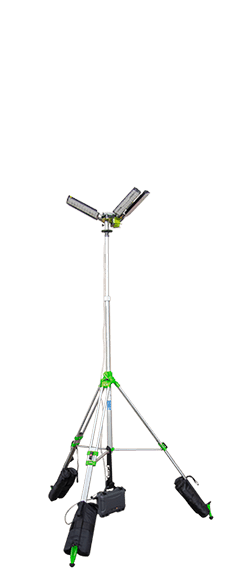 K45 360 Lite & Ultra-Lite
An Ultra Lightweight, Portable, High Power LED, Multi-Function Area lighting system
The K45 Lite & Ultra-Lite products provide unrivalled and optimised illumination of any work site or event in a flexible, affordable package that is lightweight and split into easy to carry modules. Providing up to 85,000 total lumens of high power LED dimmable light the K45 lite incorporates Ritelite's industry leading triple head design enabling both directional or 360 degree head deployment. Three light head options are available to meet all weight, cost and illumination requirements.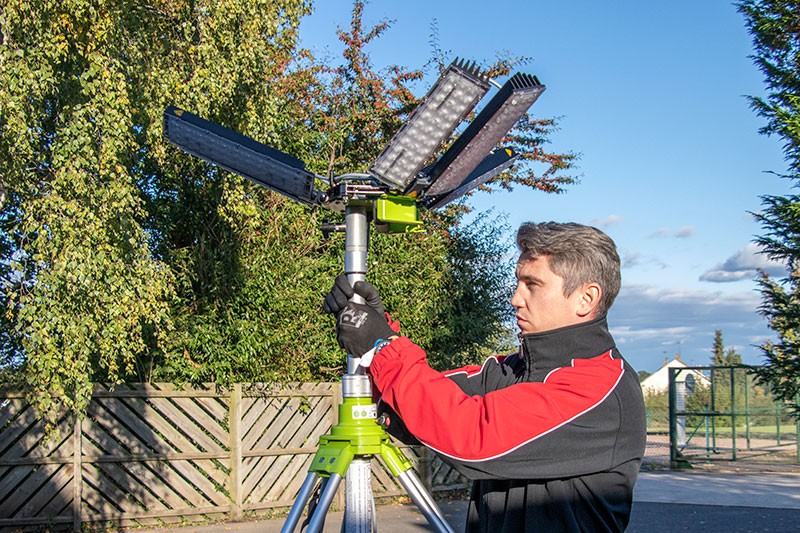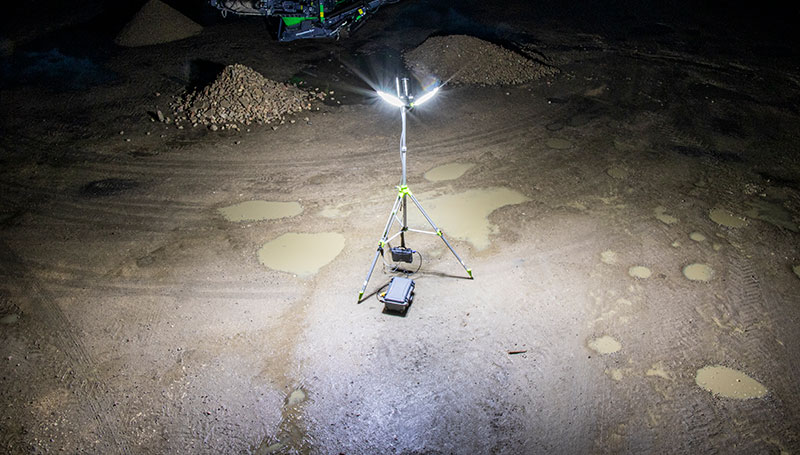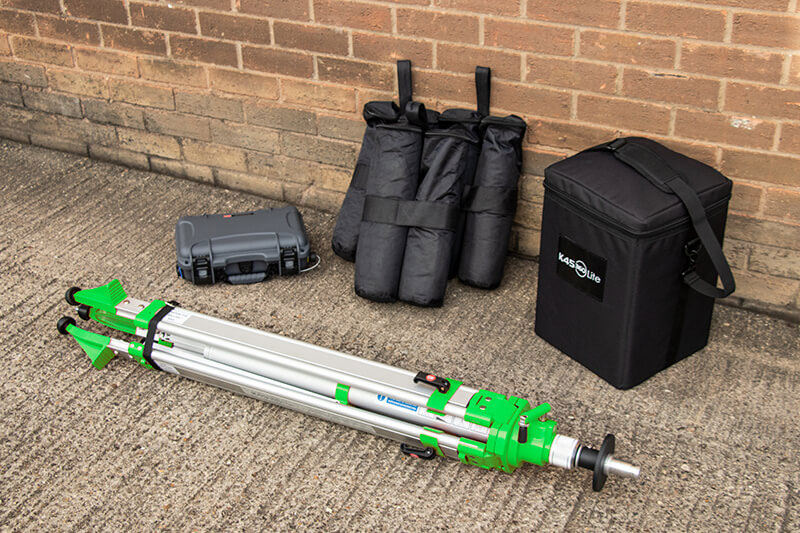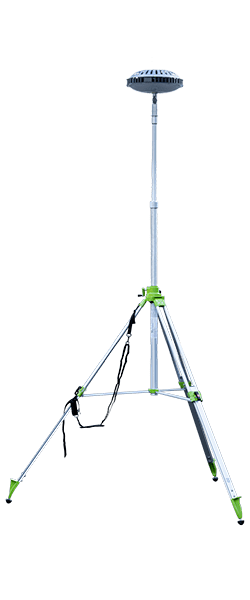 K35 Lite
An Ultra lightweight, simple, LED multi functional area lighting system
The K35 LITE is a light weight LED area lighting system that provides instant area floodlighting for any work site or work area. Simple to set up and use, the K35 LITE provides up to 40,000 lumens of instant white light that can be directed to wherever light is required. It can be supplied with either an indoor or outdoor tripod and extends up to 3.5M high. The K35 LITE is available as either 110V or 240V input so suitable for multiple applications.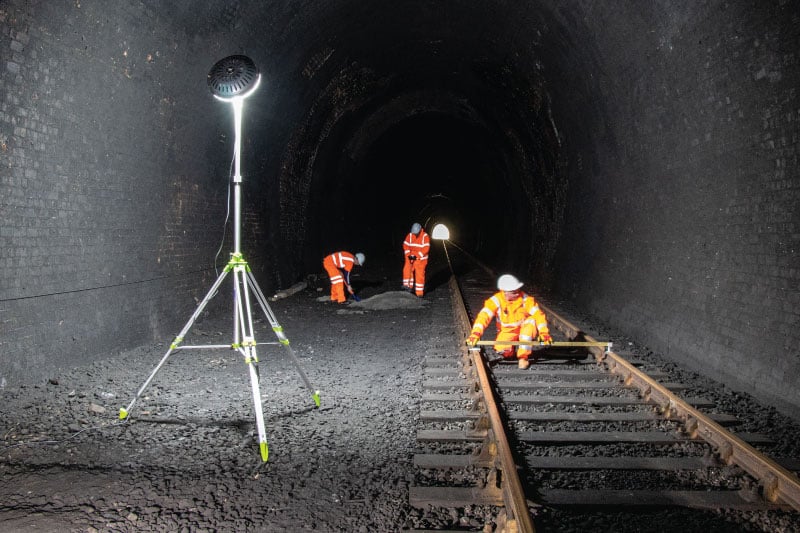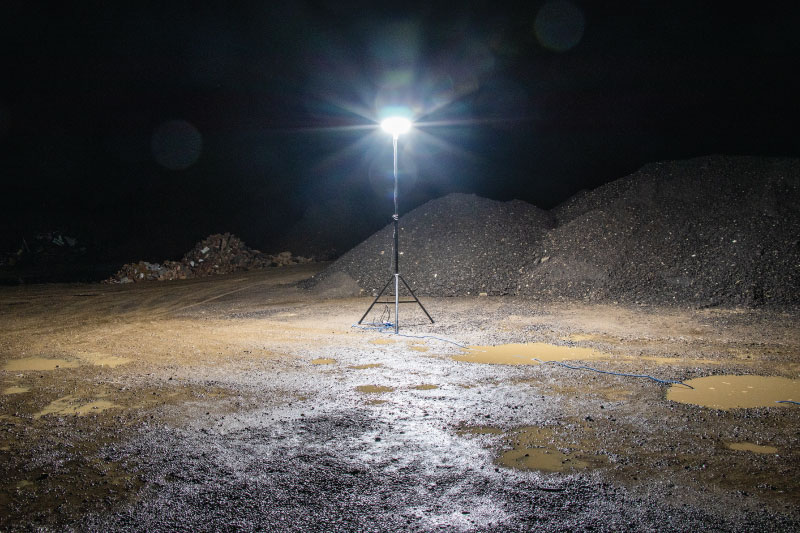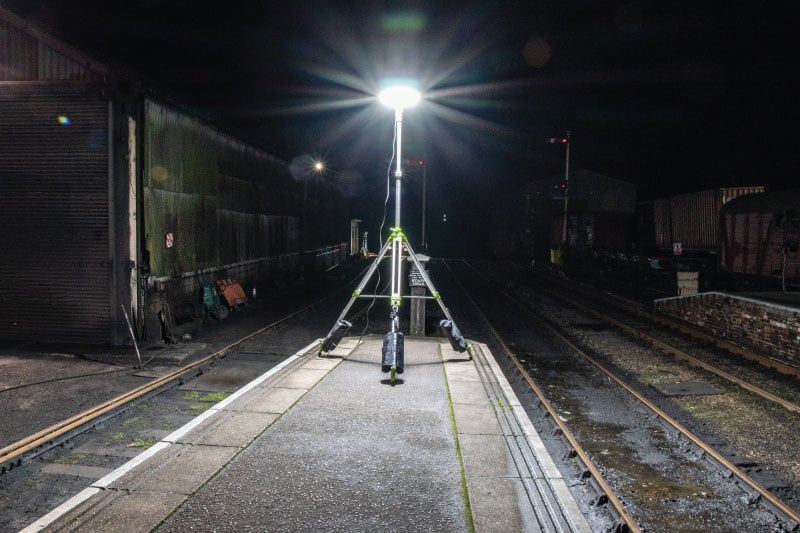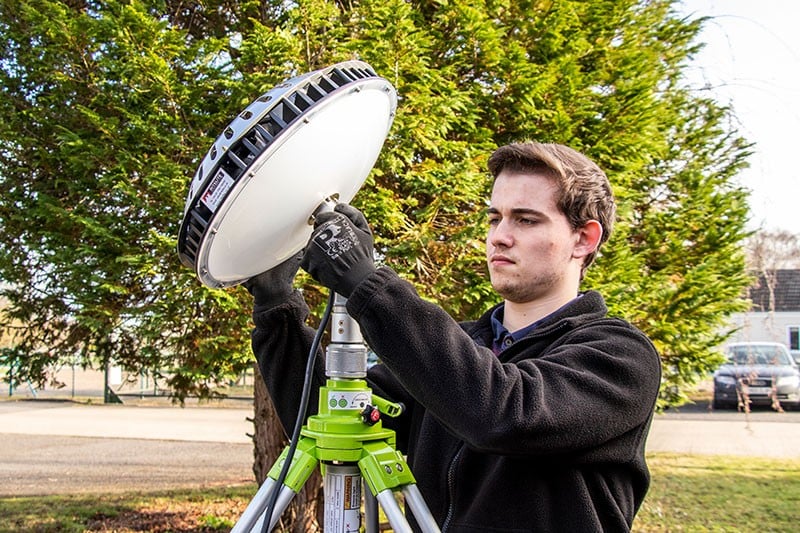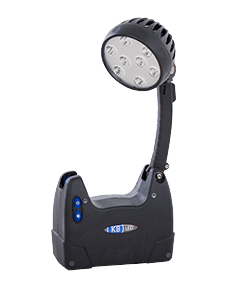 K8 Portable Worklight
A torch and worklight designed for patrol, inspection and emergency work situations
The K8 LED is a versatile and portable LED torch / worklight system designed to be robust enough to cope with a harsh working environment and virtually maintenance free. It will last up to 7 hours at full power with the ability to reduce light levels to extend battery life in emergency conditions. Fitted with an inbuilt vehicle charger the K8 LED can be charged whilst travelling to ensure it is always ready to use.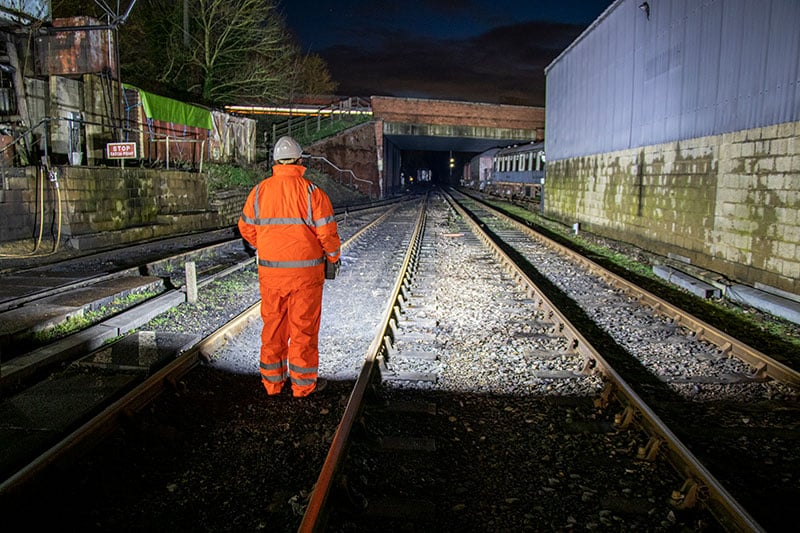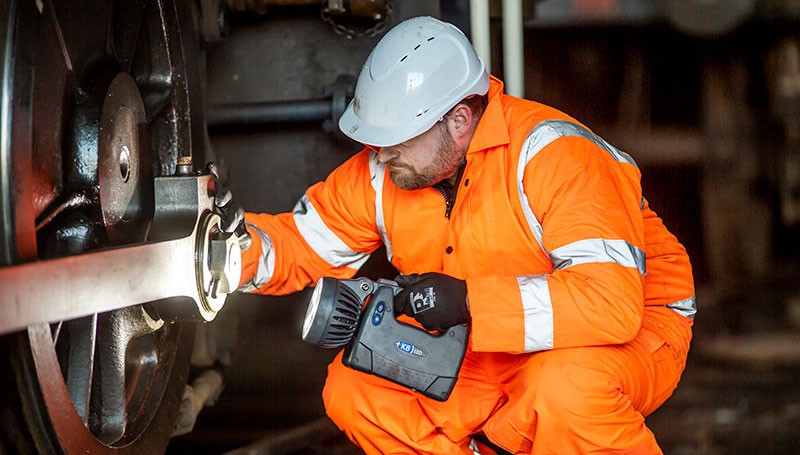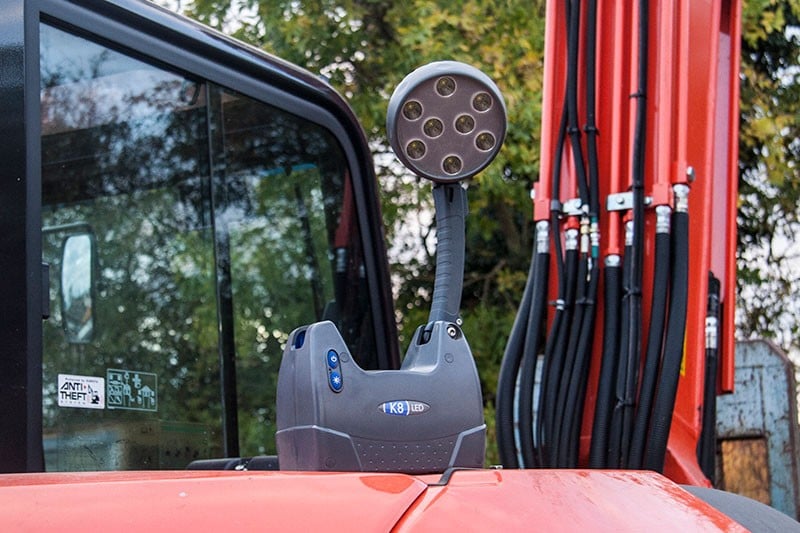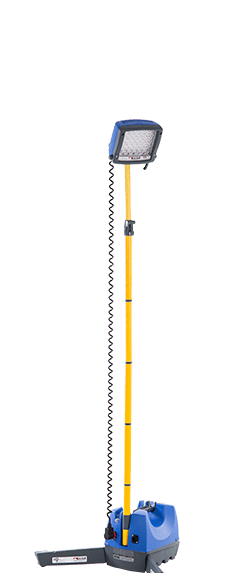 K9 Portable Worklight
A portable LED battery powered worklight designed for emergency work situations
The K9 LED Portable worklight system is a fantastic product for emergency and rescue applications. It will last for 8 hours duration at 100% brightness on one charge or light output reduced to extend battery life. The K9 can be used as a torch or worklight/ floodlight with an inbuilt tripod increasing the height to 1.8M. It is robust, virtually maintenance free and available with lithium batteries for enhanced portability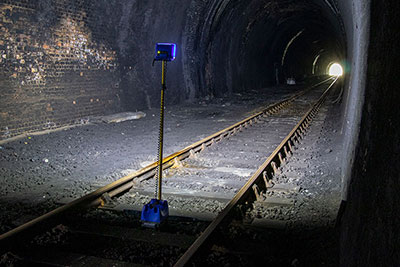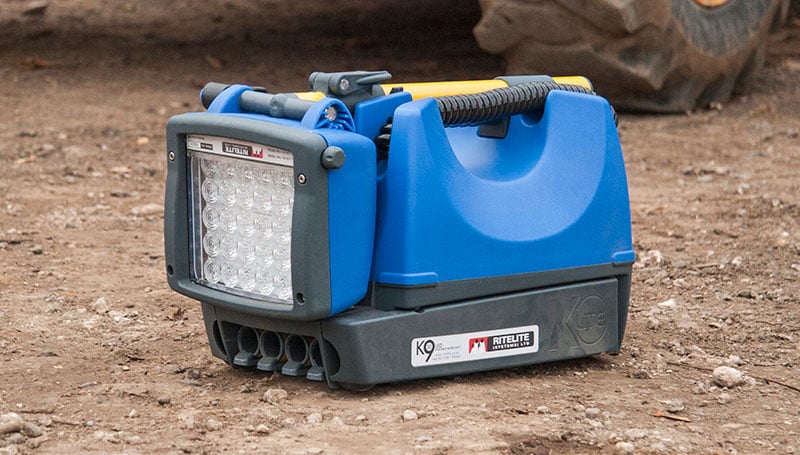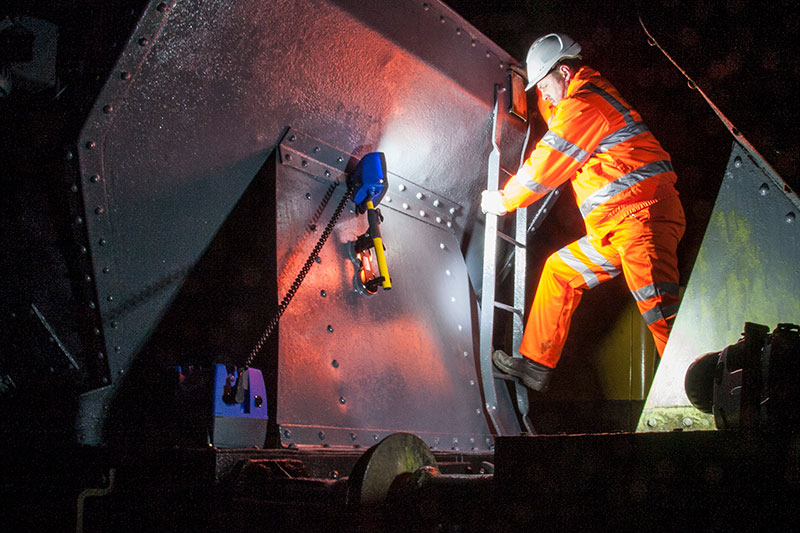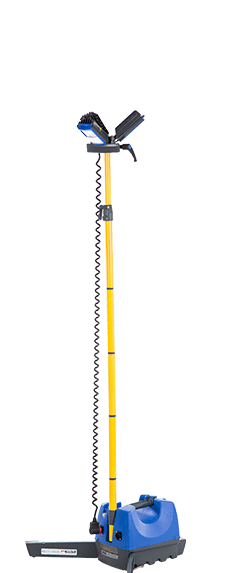 K10 Portable Worklight
A unique multi-function portable rechargeable work lighting system for emergency applications
The K10 is the only portable rechargeable worklight on the market which can optimally illuminate all of your remote work tasks in one single and easy to carry unit. Whatever illumination is required the K10 is the answer – 360 degree area floodlighting, directional area floodlighting, long distance spot lighting or a combination of all three making it a versatile all-round product for emergency and rescue applications.