Equipment Grants & Funding Available
There are a number of different funding streams and grants available for the purchase of equipment including lights for sporting activities that can be applied for to purchase Ritelite's Mobile and Portable lighting towers specifically the Quad Pod K50 & K65 and Sports-LITE Training Kits.
Our sales team have lots of experience in guiding customers through the grant application process so please do not hesitate to contact us to discuss your lighting requirements for our advice and a bespoke quotation.
Below are links to possible relevant grants from funding bodies across the UK.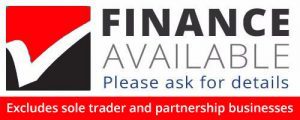 Ritelite (systems) Ltd is now able to offer finance for the purchase of any of its Mobile Area Lighting products.
Please call a member of the sales team today on 01780 758585 to discuss this in more detail and to get a bespoke agreement to meet your requirements. 1-5 year finance options are available*
*Excludes sole trader and partnership businesses