Ritelite products on display at the National Ploughing Championships
The Ritelite team were pleased to support our Irish Dealer Ernie James last week at the 88th National Ploughing Championships in Co Carlow Ireland.
The exhibition attracted a record breaking attendance figure of 297,000 visitors over 3 days and was a fantastic opportunity to meet current customers and many new potential customers. On display was the full range of Ritelite portable lighting including the Quad Pod and K45 mobile lighting towers and the new K45 lite battery powered floodlight. All the Ritelite battery powered rechargeable work lights were also on display as were the Ritelite range of link lights and floodlights.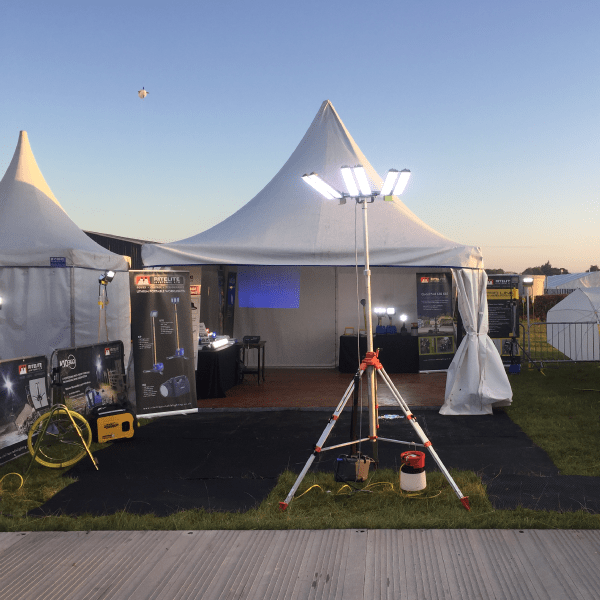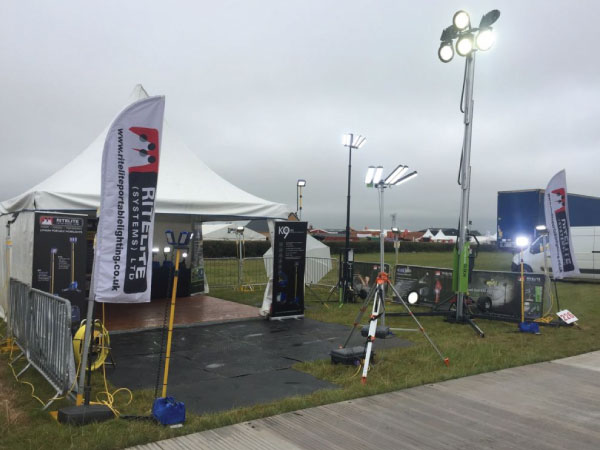 "The show was a massive success and proved a fantastic venue to showcase the Ritelite range.  While all products are excellent, the K45 360 attracted a lot of interest as it has 85,000 lumens output and it is lightweight and very user friendly.  In Ireland agriculture is one of our biggest industries and the farming community were very interested in the weather proof fittings the 37 and 54 watt for milking parlours and also floodlights for their yards. While the sun shone brightly over the three days many thoughts are turning to the dark wintry nights ahead so I thought the timing for showing the Ritelite range was excellent.  I look forward to following up the many leads generated at the Ploughing Championships.  A big thank-you to all the Ritelite team who supported me at the National Ploughing Championships"  Ernie James