DO YOU EXPERIENCE ANY OF THE FOLLOWING?
See Our Portable Floodlights in Action
Our high power mobile outdoor floodlighting solutions are specifically designed for Tennis Courts
SPORTS–LITE Training Kits
Ritelite's SPORTS–LITE training kits offer clubs a fast, affordable solution for winter training. No planning permission required and the kits can be set up anywhere, on all types of pitches, quickly and easily. Using advanced optical lens design the Sports-LITE optimises all available light to maximise the useable light on the playing surface. This also gives the benefit of very low light spill (light pollution) and gives the best performing product on the market.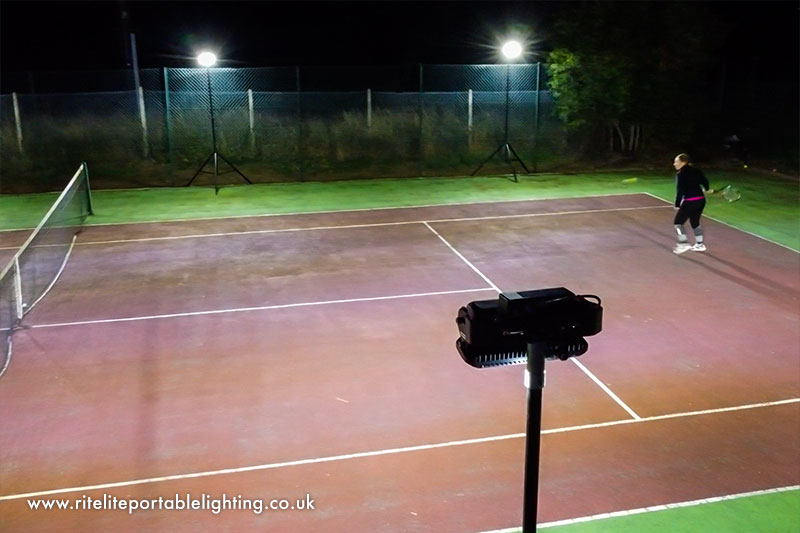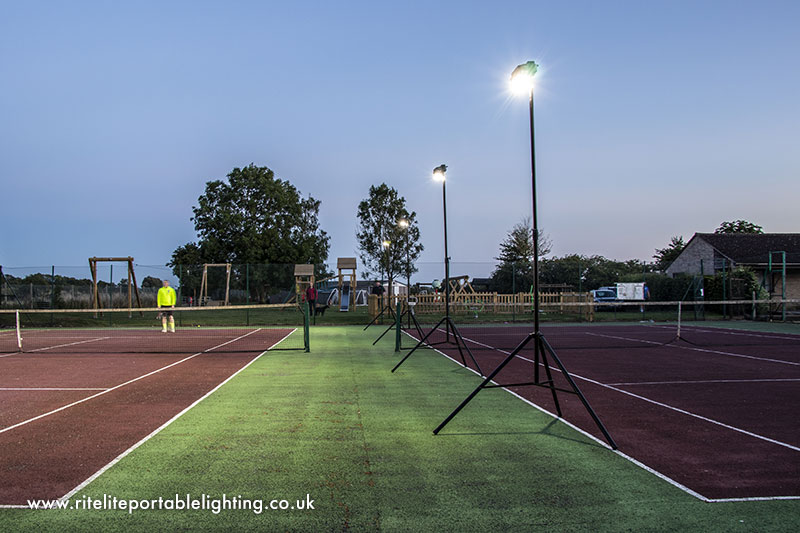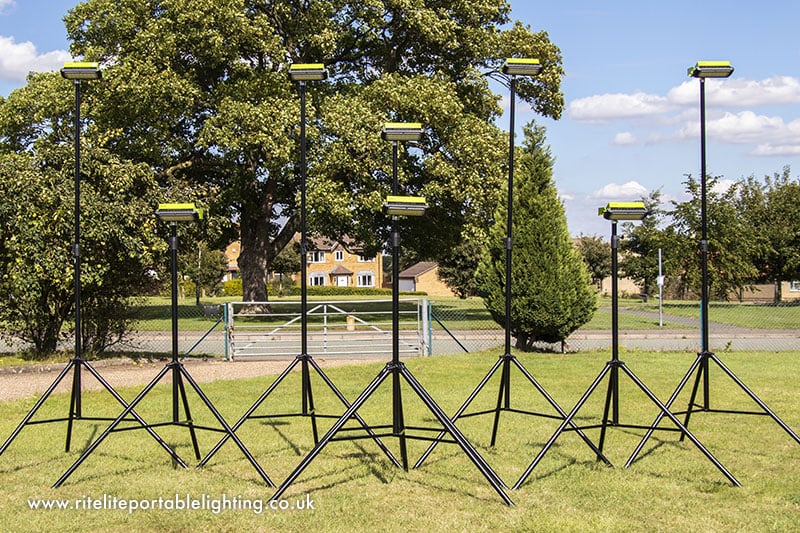 The Quad Pod K50 & K65
The Quad Pod K50 & K65 mobile lighting towers are a unique solution for all sports applications requiring temporary portable light. They are cheaper than permanent floodlighting systems, extend up to 6M tall, do not require planning permission and are highly flexible and easy to manoeuvre to any location.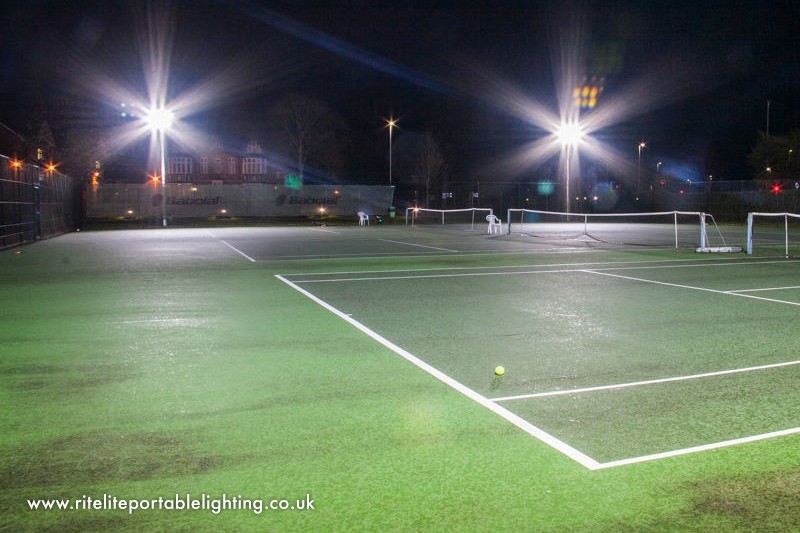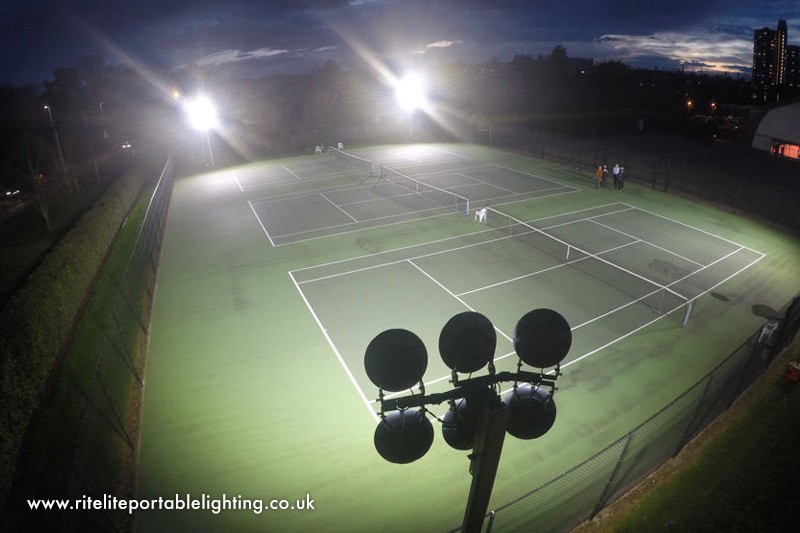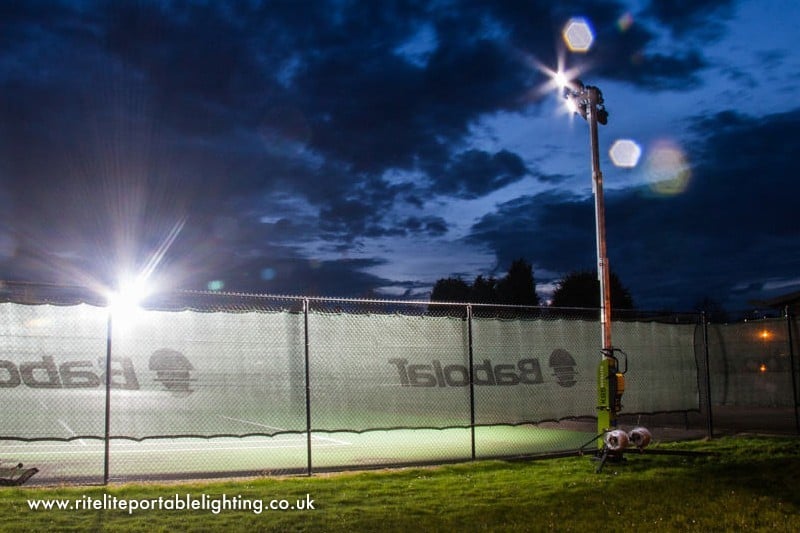 The K45 360 Mobile Area Light
The K45 is a flexible, affordable lighting solution for a multitude of sports applications where mobile, temporary floodlighting is required. The K45 has a working height of up to 4.5M but is compact enough to fit multiple units in the back of a car and lightweight enough for one person to set up.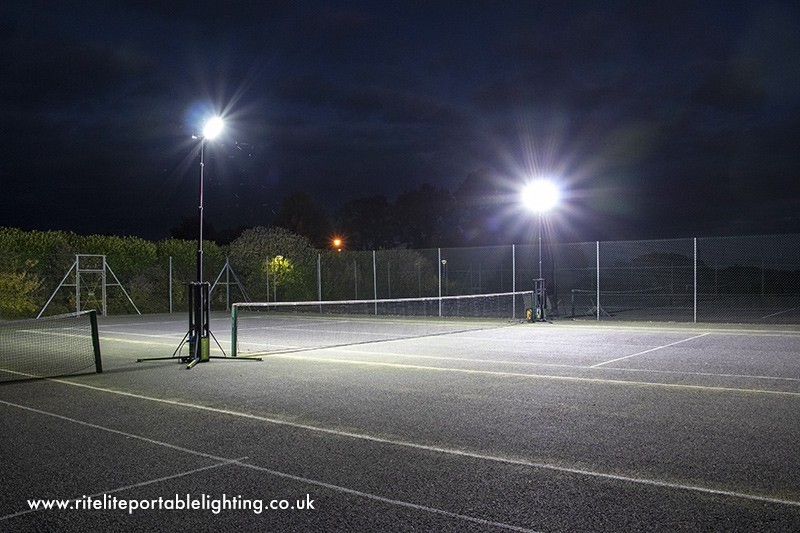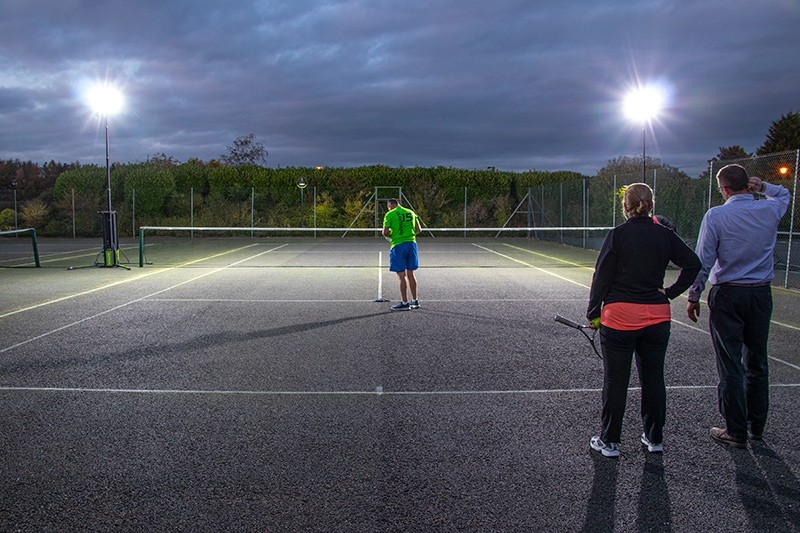 RITELITE'S MOBILE FLOODLIGHTS ARE USED BY