LIGHTING FOR THE FILM & TV INDUSTRY
Portable and Mobile LED lighting solutions for the Film and TV industry
WHY ARE THE RITELITE PRODUCTS PERFECT FOR THE FILM & TV INDUSTRY?
See Our Mobile Floodlights in Action
Our high power mobile outdoor floodlighting solutions are specifically designed for any outdoor lighting requirement
The Quad Pod K50 & K65 Area Floodlight
The Quad Pod K50 & K65 mobile lighting towers are a unique lighting solution for many applications where temporary area lighting is required. They extend up to 6.5M tall, do not require planning permission and are highly flexible and easy to manoeuvre to any location. Light heads are easily adjustable between 180 degree directional lighting and 360 degree area lighting making them a perfect solution for the film and TV industry.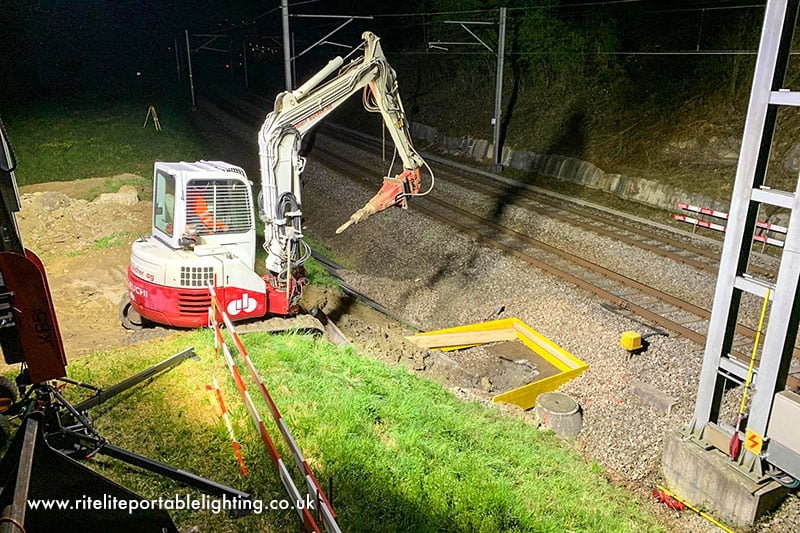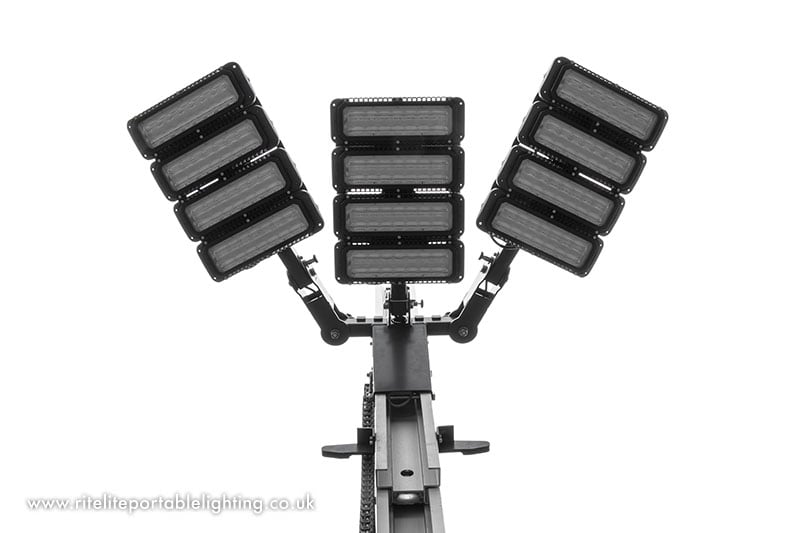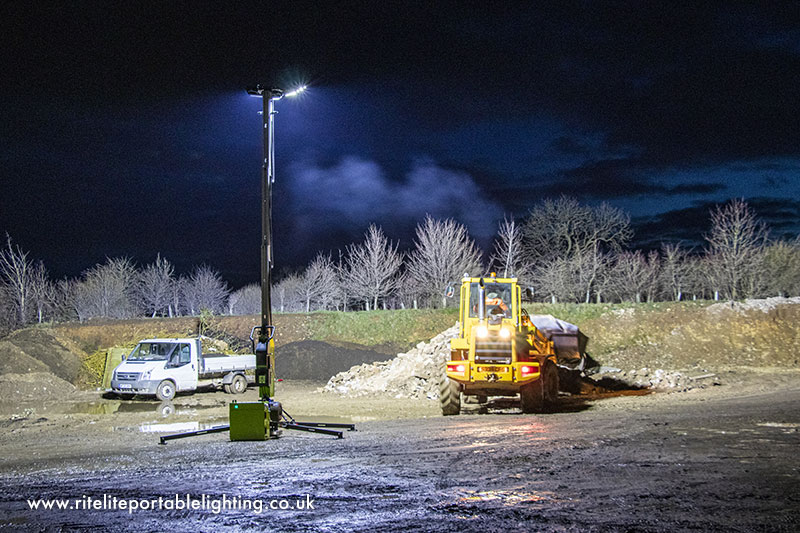 The K45 360 Mobile Area floodlight
The K45 is a highly flexible, easily manouverable floodlight that is perfect for the Film and TV industry for all area floodlighting requirements. The K45 has a working height of up to 4.5M but is compact enough to fit multiple units in the back of a car and lightweight enough for one person to set up. The K45 deploys at the push of a button and gives 85,000 lumens of instant flicker free light. Available with multiple power options including battery pack.
K9 LED Battery Powered Portable Worklight
The K9 LED is versatile and portable LED torch / Worklight system designed to floodlight in different ways depending on the illumination required. With a 1.8M inbuilt tripod, controllable brightness and lithium batteries available, the K9 LED is the perfect flexible light for the film and TV industry suitable for almost any location.
K10 360 degree Portable LED Worklight
The K10 360 LED Worklight is a unique worklight suitable for every lighting task making it the most flexible portable worklight for the Film and TV industry. Whatever illumination is required the K10 is the answer – 360 degree area floodlighting, directional area floodlighting, long distance spot lighting or a combination of all three. Fitted with an inbuilt tripod up to 1.8M the K10 is virtually maintenance free and built to withstand the rigours of a harsh working environment.
Ritelite Portable and Mobile LED products for the Film and TV industries.
Ritelite's range of portable and mobile LED lighting products offer fantastic lighting solutions for the film and TV industries for us on both indoor and outdoor applications.
The Quad Pod K65 and K50 and K45 360 mobile lighting towers offer both 360 degree and 180 degree area floodlighting to illuminate any area required. Powered by either mains power or generators (and battery pack option for the K45), the lights are very flexible for working on locations with no power and can run silently. Rough terrain wheel kits ensure that the towers can be manoeuvered over any terrain and the compact size of the stowed units make them easy to store and transport. Both ranges of lighting towers start instantly providing flicker free, high powered LED light across a vast area at up to 6.5M (K65 Quad Pod).
The K9 and K10 portable LED battery powered worklights are robust torch / worklight systems to provide light in any location where a large area floodlight is not required. They are designed to be lightweight enough to be carried across rough terrains and are virtually maintenance free. Multiple battery options are available to give up to 8 hours battery duration at high power with the ability to reduce brightness to increase battery lift. Both worklights can provide either spot lighting, floodlighting or a combination of both. The K10 product is designed with three individual headlets to enable the product to provide any area lighting from 180 to 360 degrees.
All Ritelite products are designed on our philosophy of providing the highest level of "useable light" to the widest range of work task situations making them the best solution for any film or TV company looking for a light they can be use for many years on lots of different types of filming location. They are all designed for a one person deployment and are inherently safe in design.