K9 1.8M PORTABLE WORK LIGHT LED
Speedy Product Code 22/0189
One work light suitable for every task
Integrated tripod system with 1.8m working height
Always ready when you need it using the mobile charging option
Unrivalled performance to size/weight ratio
Lightweight lithium battery option for increased portability
Adjustable beam from spot to flood
Accidental overload protection
Extension cable
Power Functions – Light output can be dimmed from 8% to 150% and regulated as needed. Boost function to increase light output to 150% for detailed tasks where as much light as possible is required
Integrated tripod – As with the K9 Worklight, the K10 comes with an integrated, quickly deployable tripod to allow the light head to be raised up to 1.8M high. This compact tripod solution ensures the K10 can be used in a variety of different applications without the need for additional equipment. The K10 also has in built stabiliser legs to give enhanced stability on uneven surfaces.
Flood and Spot lensing – The K10 is fitted with Ritelite's unique diffuser to enable users to switch between a wide flood beam or a focused spot beam as required or even a combination of both. Each headlet can be switched between the different beam angles to enable the user to create their optimum light effect for the application and maximum flexibility.
Multi-charging options – The K10 charges from 12V, 24V & 240V supplies making it flexible around the customer's requirement. All units have battery monitoring software to monitor battery and charging status and battery levels are clearly indicated on the K10 light to indicate duration left before re-charge is required.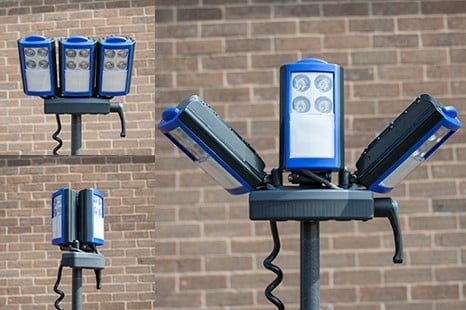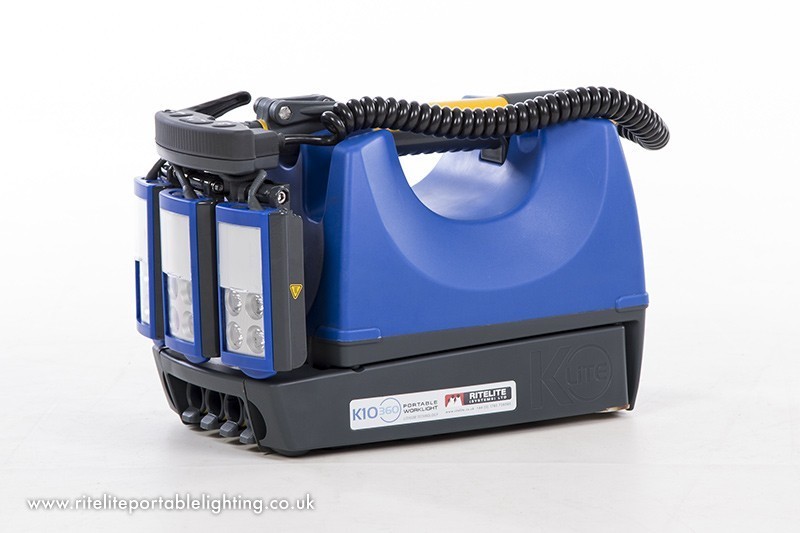 RITE-POWER Industrial Portable Battery Powered Generators
Speedy Product Code 35/0543 | Speedy Product Code 35/0561 | Speedy Product Code 35/0598
Ultra flexible, reliable portable power supply for any remote power location
Powers Ritelite lighting products and other compatible equipment including tools
Silent, fume free, safe operation for indoor and outdoor use.
No fuel requirements, rechargeable lithium batteries
No maintenance requirements
Highly portable and able to easily be removed from site avoiding security issues
Long duration solution for weekend work
Rugged, strong and designed for industrial environments