Portable Site Lighting
High Power LED Site Lighting specifically designed for Construction sites
Why Choose Ritelite Portable Lighting?
K8 Portable Worklight
The K8 LED is a versatile and portable LED torch / worklight system designed for patrol, inspection and emergency work situations. This product design represents the latest technology in LED portable lighting and is designed to be virtually maintenance free and robust enough to deal with the rigours of a harsh work environment.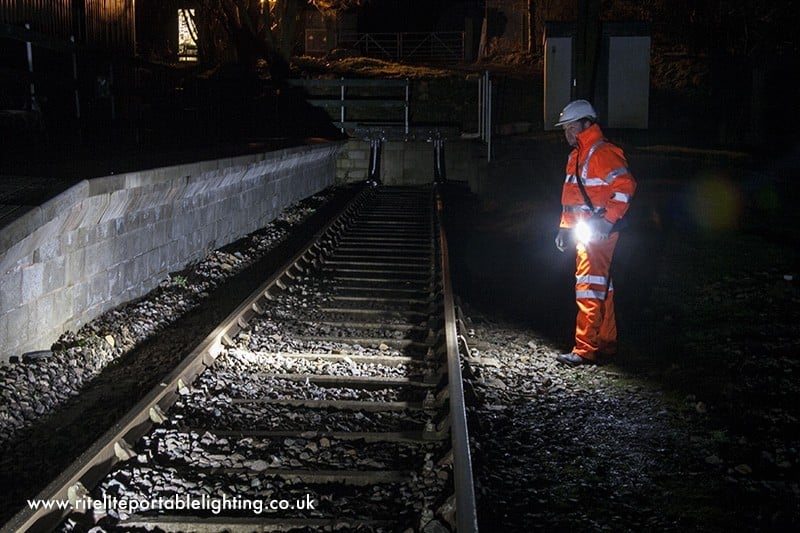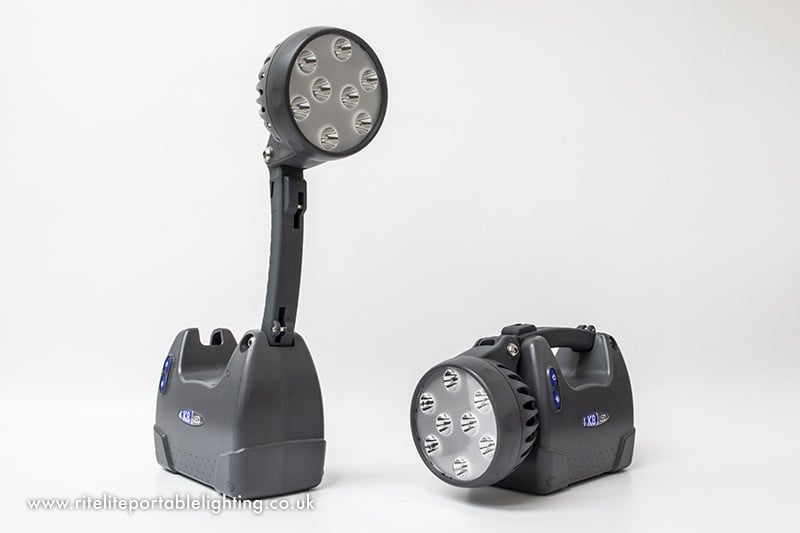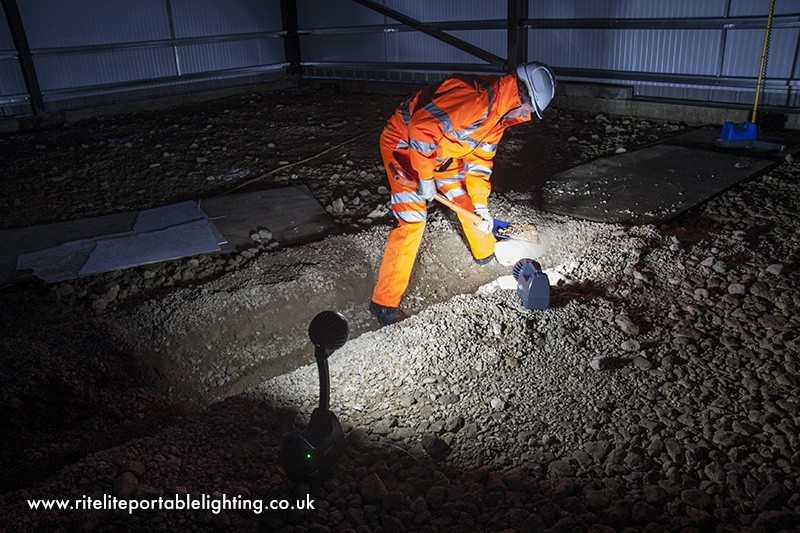 K9 30 LED Portable Worklight
A Torch, Worklight and Floodlight in one! The K9 has multiple uses as a portable site light. It can be used as a directional area floodlight, A long distance spot light, A site worklight or a Torch. The K9 is fully rechargeable and designed to last at 100% brightness for a full 8 hour shift. The K9 has an inbuilt tripod that extends the height to 1.8M and is compact and easy to carry whilst offering users a unique work light suitable for every task.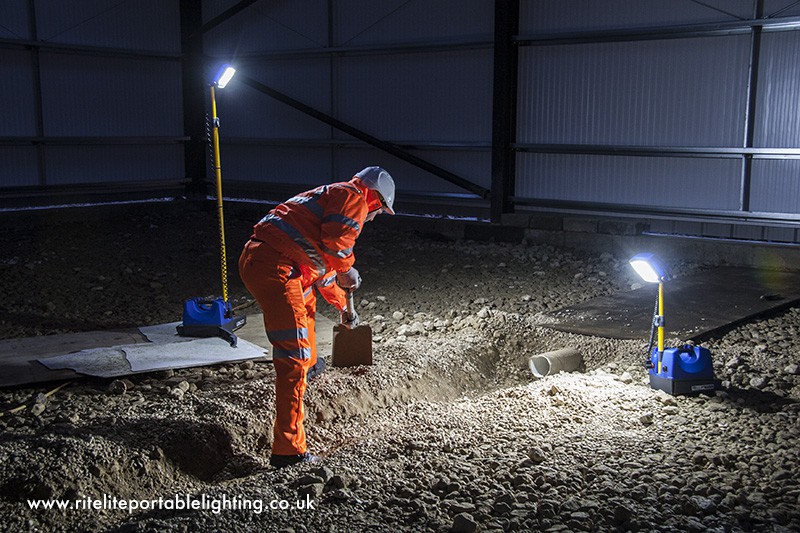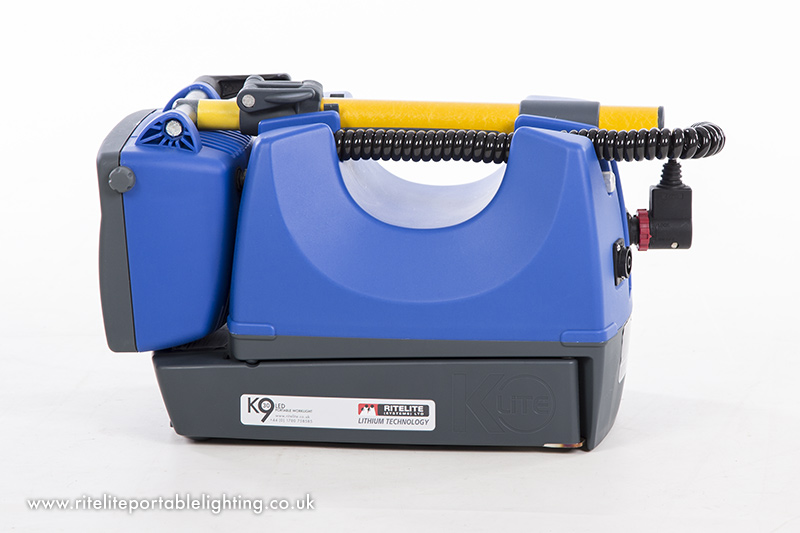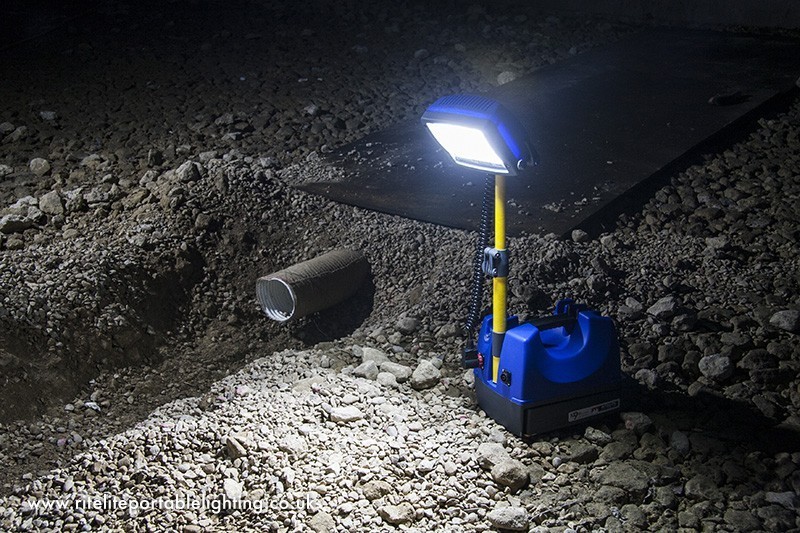 K10 360 Portable LED Worklight
A professional multi-function portable rechargeable work lighting system, the K10 is the only portable rechargeable worklight on the market which can optimally illuminate all of your remote work tasks in one single and easy to carry unit. Whatever illumination is required the K10 is the answer – 360 degree area floodlighting, directional area floodlighting, long distance spot lighting or a combination of all three. The K10 is highly flexible and highly efficient and uses the latest LED technology to give a superb high output worklight that is virtually maintenance free and designed for the rigours of a harsh working environment.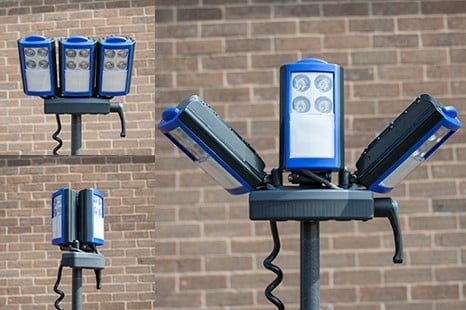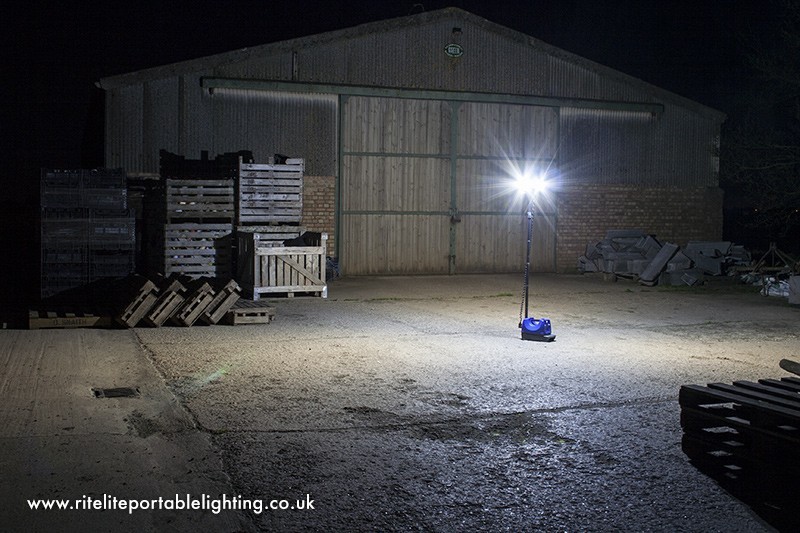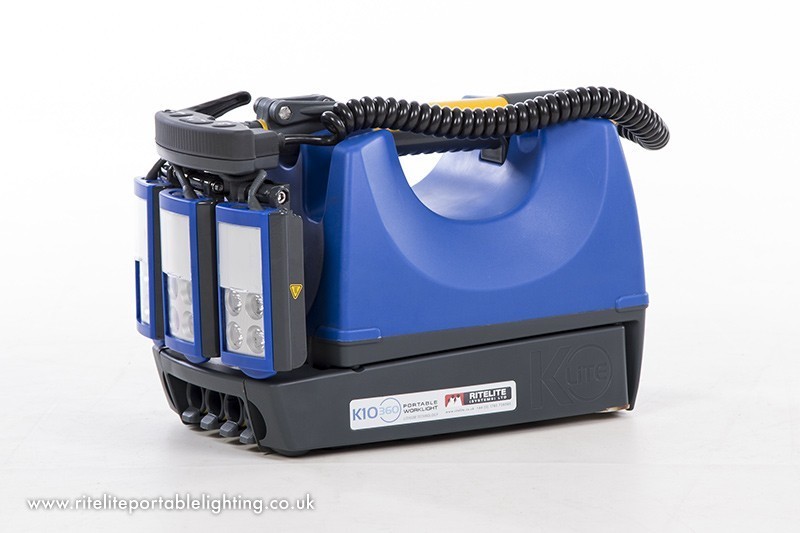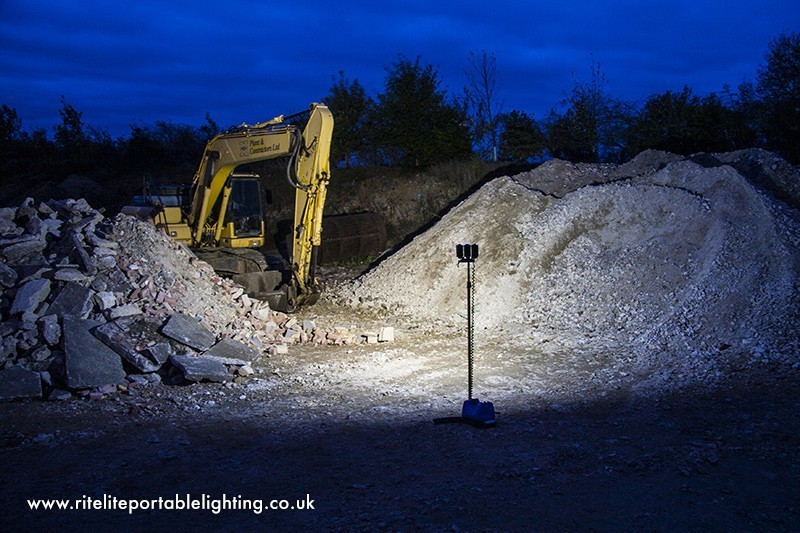 K45 360 Mobile Area Light
The K45 is a flexible, affordable lighting solution for a multitude of industrial and construction applications where floodlighting is required. With a working height of 4.5M the K45 changes the rules of how you an effectively and efficiently deploy lighting around a worksite. The K45 is compact enough to fit multiple units in the back of a car or van, deploys at the push of a button and gives 83,000 lumens of instant flicker free light. The products is robustly designed to cope with harsh industrial applications yet operator friendly and safe to operate. The K45 can be configured to give directional or 360 degree light.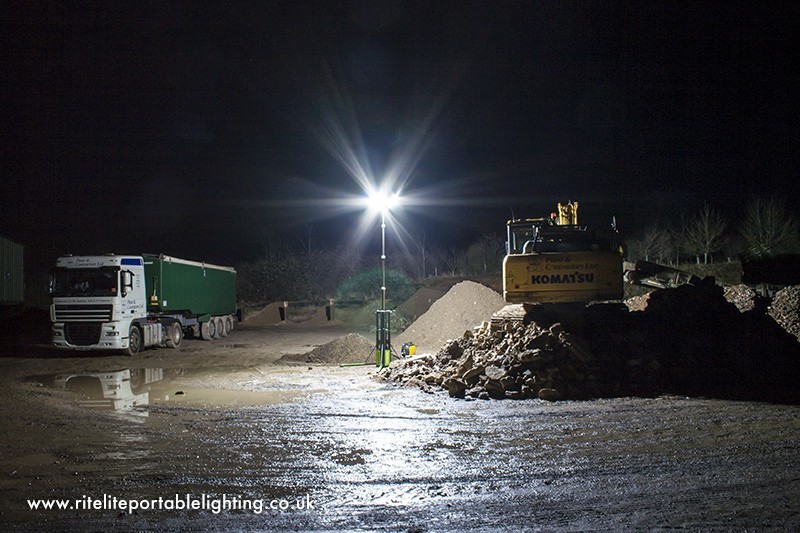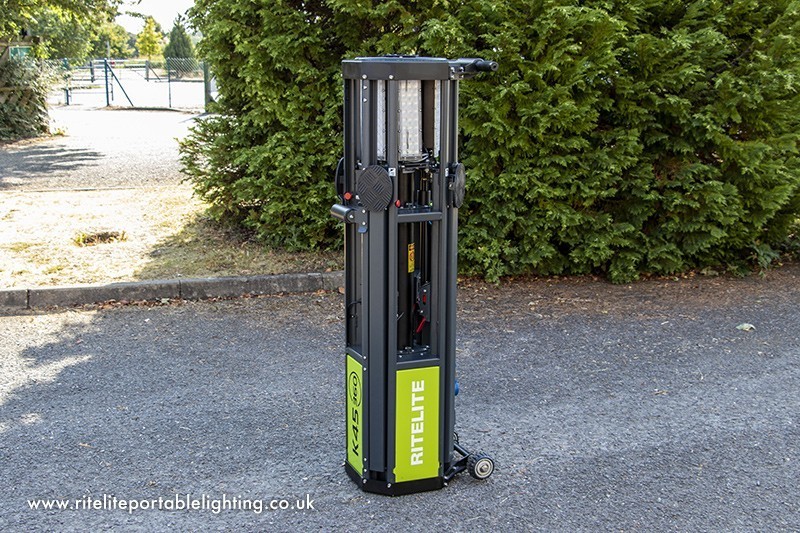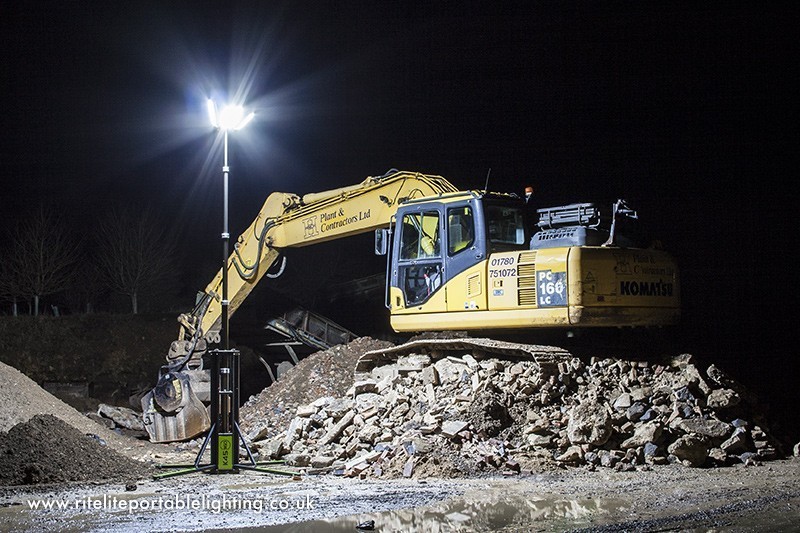 K50 & K65 Quad Pod Portable Lighting Tower
The Quad pod is a unique mobile lighting solution for use on construction & industrial sites. Designed for use as a true alternative to towed lighting towers yet quick to and simple to deploy, the Quad pod K50 & K65 lighting towers are compact to store and transport and are easy to manoeuvre across many terrains. The High power LED Light heads give instant, flicker free, illumination to a vast area and can be configured to give either 180 degree or 360 degree light. The Quad pods can be powered by either generator or mains powered and have a robust and ruggedised structure designed for industrial applications.