SPORTS LIGHTING SOLUTIONS FOR SCHOOLS
Ritelite's unique lighting solutions offer all schools flexible, high power, quality lighting for winter training on any court or pitch. Ritelite's products are designed to optimise all available light to maximise the useable light on the playing surface. This also gives the benefit of very low light spill (light pollution) which is often a issue for schools especially in built up neighbourhoods. Ritelite's experience of working with many schools across the country ensures that our team can help recommend the right lighting solution to meet all your requirements including power supplies and cabling. All projects can be mapped out using professional lighting design software to confirm lux figures that will be delivered for planning or board approval. Demonstrations are available on request.
Do you want an easy to carry, quick to set up battery powered lighting solution for training?
The Sports-LITE training kits are a proven solution for many sports training requirements in schools including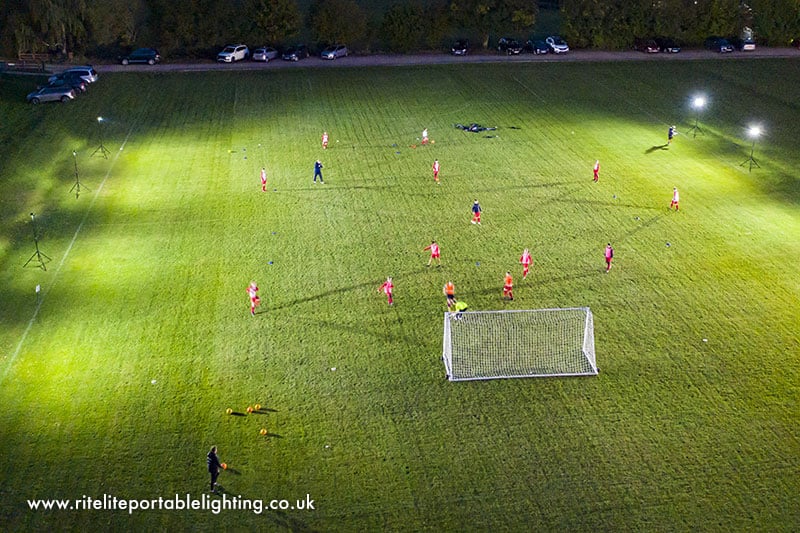 Are you looking for a high power lighting tower that will easily illuminate a full size pitch for sports training and matches but that is also mobile and compact to store?
The Quad Pod Lighting towers offer up to an amazing 188,000 lumens from 6.5m height to give superb light coverage on any pitch
Need some advice and pricing for available options?